When it comes to car collection in Malaysia, it is safe to say that the Sultan of Johor, His Majesty Sultan Ibrahim Ibni Almarhum Sultan Iskandar is second to none, and the Ioniq 5 he was seen in recently is a testament to that.
Just a few months ago, he broke the internet when he arrived at the Persidangan Dewan Undangan Negeri Johor in the unique Genesis G90 limousine amidst a sea of the usual S-Class, 7 Series, Alphards, and Bentleys.
Fast forward a few weeks, His Majesty Sultan Ibrahim made headlines once again when he visited our beloved Prime Minister Datuk Seri Ismail Sabri Yaakob in a Hyundai Ioniq 5 electric car.
In case you didn't know, Hyundai has named its dedicated Battery Electric Vehicle (BEV) sub-brand "Ioniq", and the Ioniq 5 is the brand's first model to roll out.
The Ioniq 5 is the first vehicle mated with Hyundai Motor Group's Electric-Global Modular Platform (E-GMP), an innovative system made exclusively for next-generation battery electric vehicles that will launch a new era of clean mobility for the company.
As for His Majesty Sultan Ibrahim's Ioniq 5, the vehicle could be a part of Hyundai's newly launched E-Mobility pilot program in Singapore.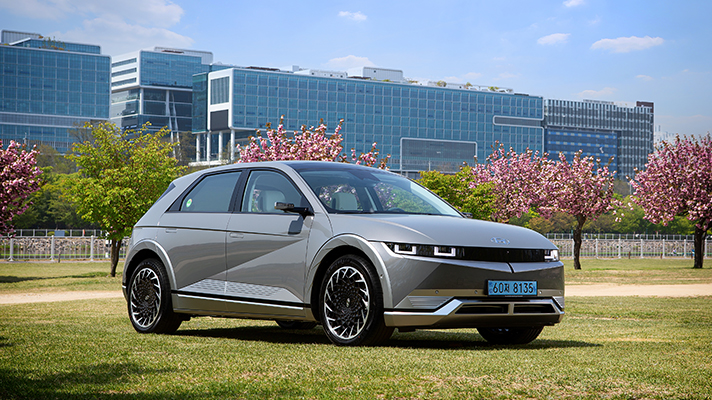 Launched by Hyundai Motor Group (the Group) in partnership with SP Group and Komoco Motors, the program aims to identify real-world customer concerns and requirements for enhancing customer value and experience and establishing a robust EV ecosystem in the city.
The program will also test a new business model where participants will subscribe to one of the three monthly subscription plans that integrate customer care services and EV-charging credits.
That being said, a group of 50 participants were selected in July 2021 to experience the Ioniq 5 BEV for the next five years starting from September 2021 to see how the vehicle fares, and our guess is that His Majesty Sultan Ibrahim could be one of the 50 participants of the Hyundai E-Mobility pilot program.
Although this is merely our speculation, it actually makes a lot of sense for the Ioniq 5 to be tested in Johor as the state is right next to Singapore, and what better way to evaluate it in Johor than giving it to the Sultan himself?
Hyundai also said that the pilot participants will also be provided with in-vehicle air care products such as Embiome, a Hyundai Motor affiliate that specializes in automotive products based on eco-friendly biotechnology, offering eco-friendly coating and filters to maintain the vehicle's internal clean air quality.
Whether the Ioniq 5 will be sold in Malaysia remains unknown for now, but looking at how enthusiastic Sime Darby is about electrification with cars like the Porsche Taycan and whatnot, there is a possibility for the Ioniq to make it to our shores after Singapore.