We spent a couple of hours with the smart #1, and here are some juicy details in case you want to buy one
Remember smart, the brand that used to make quirky automobiles like the smart fortwo and the smart forfour? Previously a maker of subcompact cars, the company has transformed into a manufacturer of small Battery Electric Vehicles (BEV) ever since Geely bought half of the company's stake 2019 and formed a joint-venture with Mercedes-Benz which owns the other half.
The first model to be produced under the co-ownership is none other than the smart #1 (pronounced 'hashtag one') that we're looking at here, which is all set to make its Malaysian debut within the next few months. In case you didn't know, the authorised distributor of smart vehicles in Malaysia is actually Proton, under its newly formed subsidiary PRO-NET.
That being said, we were given the opportunity to spend a couple of hours with the smart #1 recently to get a taste of what's coming our way, what the EV is going to look like, what's good, and what's not. So, let us jump right into all the important details.
While Mercedes-Benz was in charge of designing the smart #1, the powertrain technology and all the engineering was done by Geely. In fact, the #1 is underpinned by the same platform as the Volvo EX30 which is also expected to make its Malaysian debut later this year.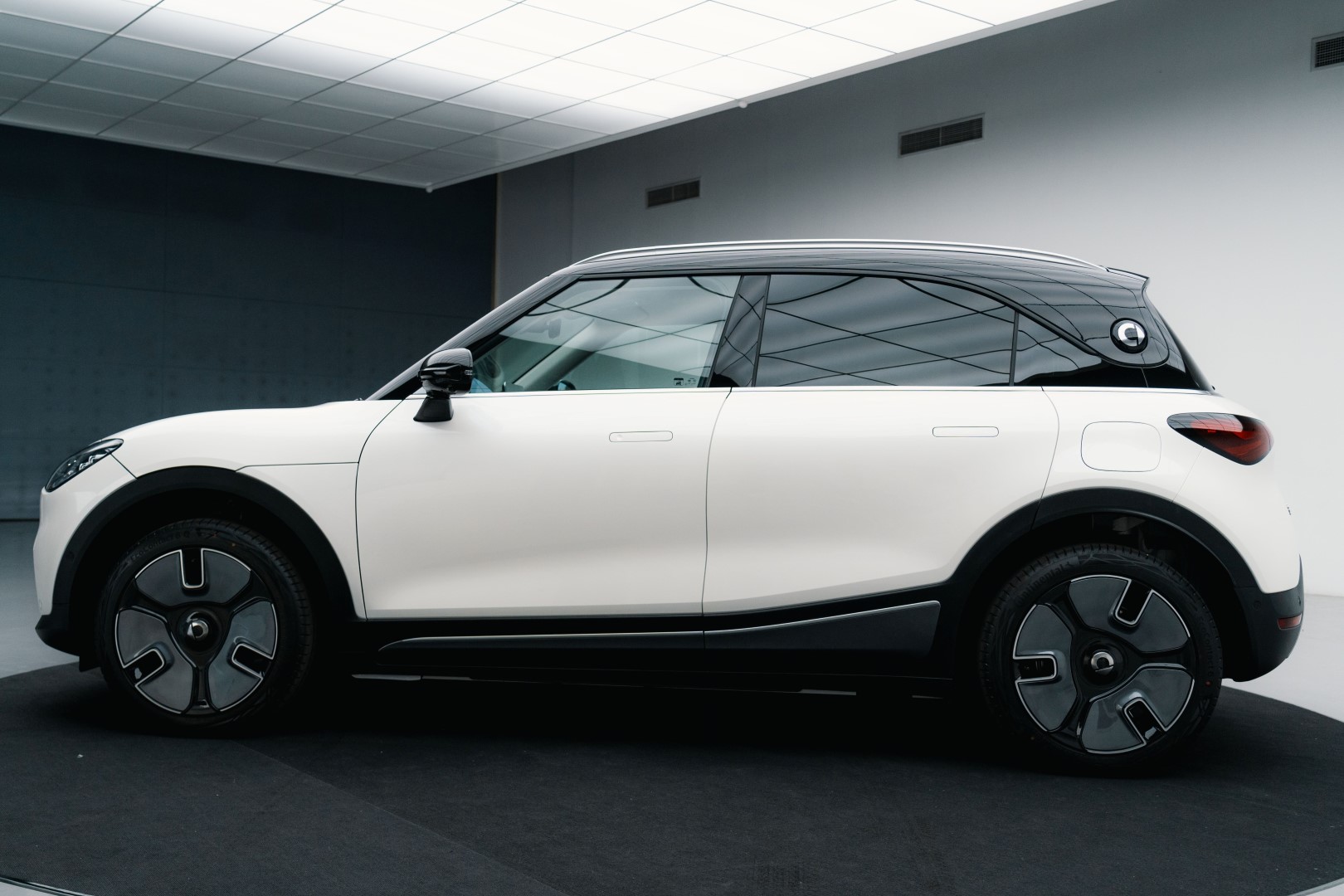 While there has not been any indication on the price yet, we can expect PRO-NET to launch two or three variants of smart #1 in Malaysia, namely the #1 Pro+, the #1 Premium, and maybe even the #1 Brabus Edition. In case you're wondering, the model that we're looking at here is the #1 Premium.
Propelling the smart #1 is an electric motor that delivers 268 hp and 343 Nm exclusively to the rear wheels, enabling the EV to accelerate from standstill to 100 km/h in 6.7 seconds and hit a top speed of 180 km/h. Also part of the powertrain package is a 66 kWh battery that takes the #1 up to 440 km before running out of juice.
As far as charging is concerned, the smart #1 is only the third model in Malaysia after the Porsche Taycan and the Audi Q8 e-tron to come with a 22kW AC charger that can charge the battery from 10% to 80% in three hours. Capable of receiving up to 150kW of DC fast charging, it can also be charged from 10% to 80% in just 30 minutes. This is a big plus point compared to most EVs in Malaysia which only get a 11kW charger.
Meanwhile, the smart #1 Brabus Edition comes with a dual-motor AWD setup producing 422 hp and 584 Nm of torque, sending the EV from standstill to 100 km/h in just 3.9 seconds which is equivalent to a supercar. The maximum range however, is rated at 400km.
The Brabus version will also feature unique exterior colours, a more aggressive looking interior with Brabus goodies such as alcantara upholstery with contrasting stitching, sportier seats, and features like artificial engine noises among others which will be revealed at its launch.
Measuring 4,270mm in length, 1,822mm in width and 1,636mm in height with a wheelbase length of 2,750mm, the smart #1 is very similar in size with cars like the MINI Countryman, just to put things into perspective. It is actually significantly larger than how it looks in the pictures here.
On the exterior, key features include a two-tone paintjob, an illuminated front grille with embedded LED light beads, CyberSparks LED+ Adaptive Matrix Headlights, sleek LED rear light bar that runs across the rear, flush door handles, frameless doors, a funky floating panoramic halo roof, as well as 19-inch alloy wheels.
The interior on the other hand, features a very minimalist theme with a 12.8-inch central touch screen display taking centre-stage. This screen is where you control all the car's settings including the side mirrors. Additionally, there is also a slim 9.2-inch display for the driver instead of a traditional speedometer, and a 10-inch head-up display.
It is also worth mentioning here that the infotainment system comes with Apple CarPlay and Android Auto connectivity. Moving on, below the central display is a T-shaped centre-console with multiple storage compartments, a wireless charging dock.
Also part of the standard equipment list is a 64-colour ambient lighting system just like what we see in Mercedes-Benz cars, a huge panoramic glass roof with a powered sunshade, 60:40 split-folding rear seats, ventilated front seats with a 10-way power adjustment, up to 986-litres of boot space with the rear seats folded, and most importantly, a 13-speaker Beats by Dre audio system which is not available in any other car in the market.
That being said, more details like the pricing, the variants, warranty packages and whatnot will be revealed later at the launch. What do you think the price is going to be?