Review: Toyota Hilux 2.8 Rogue 4×4 – Everyone Wants One Now
Malaysia is currently in the midst of recovering from arguably the worst flooding the country has seen in decades, with more than 20 deaths and thousands of destroyed homes.
While many victims are still in need of food, essential items, and assistance to clean their homes, the demand for pickup trucks has skyrocketed as they are among the very few modes of transportation that is capable of sending help to the needy.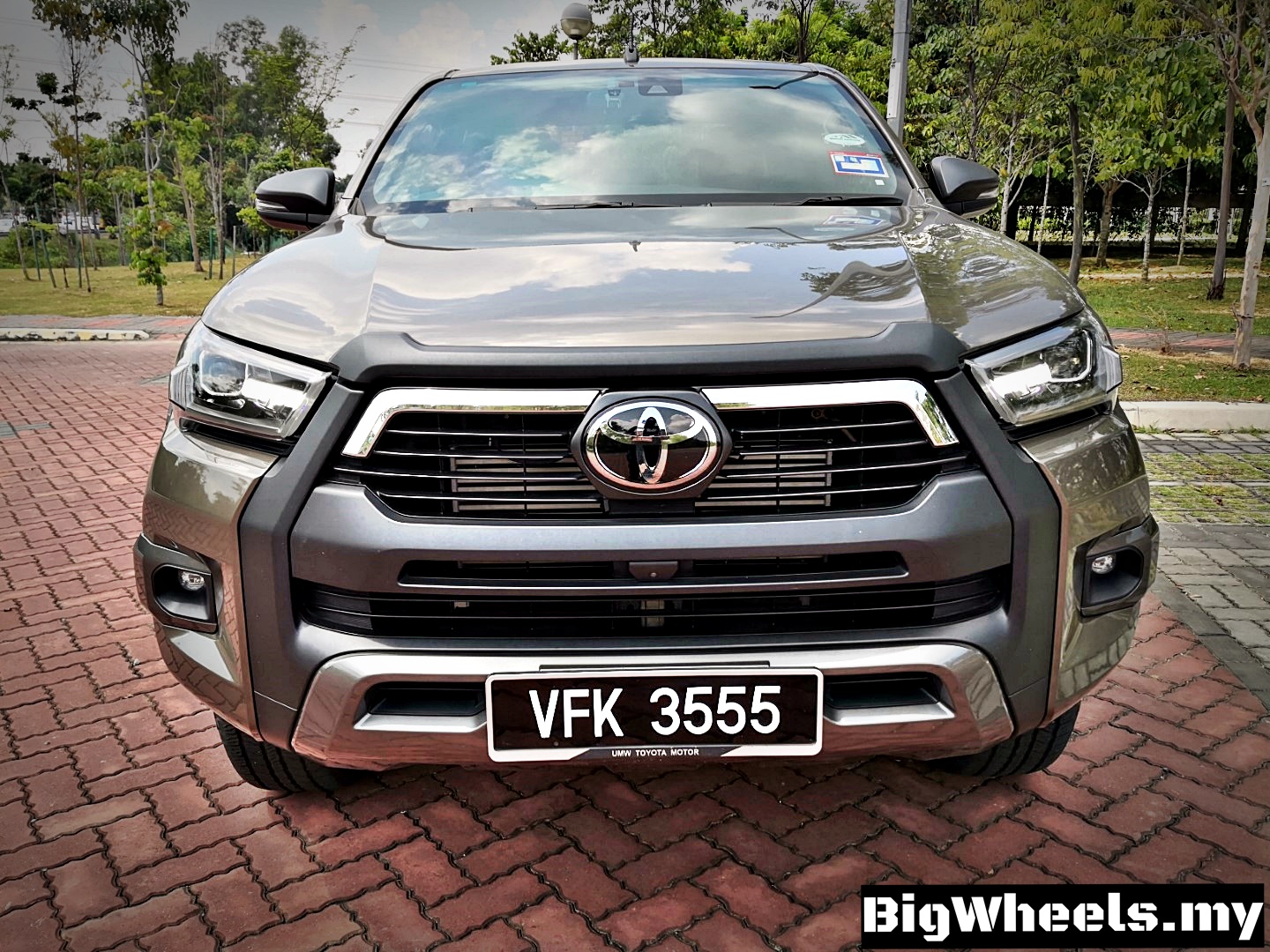 In fact, it would not be an exaggeration to say that there are many people out there right now who are thinking "Damn I wish I had a 4×4!"
So, if you're in the market for a wholesome pickup truck that can do it all, the Toyota Hilux 2.8 A/T Rogue 4×4 here is certainly worth considering.
Overview
Launched in October 2020, the Toyota Hilux Rogue, which is priced at RM146,880 is the range-topping variant of the best-selling pickup truck in Malaysia, which went through a series of significant updates compared to the version before it.
On the exterior, the Hilux Rogue features a completely redesigned front fascia, with a new bumper, a new front grille, Bi-LED headlights, LED foglamps, as well as a newly designed Front Fog Bezel.
And then there are the 18-inch wheels, a sporty livery, as well as a welcome-home light on the side-steps. At the rear, there are LED combination taillights.
Thanks to the new design, the Hilux Rogue here looks much more stylish and lifestyle-oriented than the outgoing version which looked rather conservative and not so exciting.
Inside, since the Hilux Rogue is the highest-spec variant, the list of features is quite extensive.
We have leather seats, a new premium looking instrument panel similar to the Alphard, and an infotainment system which supports Android Auto, Mirror Link, Bluetooth, USB, and MP3.
All four windows are automatic as well, meaning that they can go up or down with a single press of the button.
The Hilux Rogue also comes with front and rear DVR as standard, a panoramic view monitor, Matte Hairline Hydrographic accent across the dashboard, as well as blue illumination on the door panels and a blacked out interior theme.
Powering the Hilux Rogue is an updated, more powerful version of the 1GD-FTV 2.8-litre common rail intercooled variable nozzle turbo diesel engine which produces 204 PS and 500 Nm of torque, which is 27 PS and 50 Nm more than before.
Paired to the engine is the proven part-time 4WD system, and two transmission options – either a 6-speed manual or a 6-speed automatic – both of which are being carried over from before. The unit which we are looking at here is an automatic.
There is also a variable flow control (VFC) steering system, which adjusts power steering assistance depending on vehicle speed, and an automatic limited-slip differential which ensures optimum traction at all times.
The list of safety features is also quite long, with Toyota Safety Sense suite of safety driver assistance features which includes the Pre-Collision System, Dynamic Radar Cruise Control, and Lane Departure Alert with Yaw Assist.
Pros
From one of the most unrefined and harshest models in the pickup truck segment, the Toyota Hilux has evolved into one of the most comfortable models in class now.
The first thing we noticed was how quiet the Hilux Rogue was once we got into it. The engine note was barely audible while idling and also while cruising at low rpm.
Although the infamous diesel engine noise did make its way into the cabin during hard acceleration, it didn't bother us at all. That is how quiet the Hilux Rogue is.
Besides the excellent level of noise insulation, the seats felt quite comfy as well. In fact, it is so comfortable that it is possible to fall asleep in the Hilux Rogue when it is on the road.
From the driver's point of view, there was always more than enough power, being delivered seamlessly whenever we pressed the accelerator. Further complementing the whole driving experience were the safety and driver assistance features that kept things in check, especially while manoeuvring through tight spots, and during parking.
Another plus point of the Toyota Hilux Rogue is that it looks very rugged and lifestyle oriented.
While previous generation models (even the high-spec ones) looked like typical workhorses, the colour combinations, the wheel design, and the sticker design of the new Hilux Rogue makes it look stylish, just the way 4×4 owners like it these days.
However, there is no questioning the Hilux's abilities as a workhorse or an off-roader as the model has already proved itself to be among the most reliable and durable in the market over the past few decades. In case you're wondering, it can wade up to 700 mm of water, and carry up to 1 tonne of load.
Cons
To be frank, there is nothing much to complain about the Hilux Rogue, but if we are to nit-pick, the variable flow control (VFC) steering took some time to get used to because it feels heavy when you're driving slowly, and gets lighter once you pick up speed.
Another downside is that the Hilux Rogue is powered by a 2.8-litre engine, meaning that the road tax rate is among the highest in class compared to competitors like the Isuzu D-Max 1.9L or the Ford Ranger WildTrak 2.0L which would require you to pay much less when it comes to renewing the road tax annually.
Conclusion
Other than that, the Toyota Hilux Rogue is a mighty impressive 4×4 which has evolved from a purpose-built workhorse into a fully-loaded lifestyle oriented pickup truck that is not only stylish, but also comfortable, quiet, powerful, and most importantly, reliable.
301 total views, 7 views today