As we were browsing through the internet, looking for interesting stuff to share with you on this mundane Monday, pictures of a car crash involving a vehicle that is quite popular in Malaysia started making waves in WhatsApp as well as Facebook. After having a closer look, it turns out that the vehicle is none other than the Proton X50 "Bumblebee" which went viral a few months ago.
While there were not many details on what caused the crash, the images suggest that the vehicle lost control and hit the divider along a PLUS highway last night. From what we can see, the rain and wet surface could also have played a role.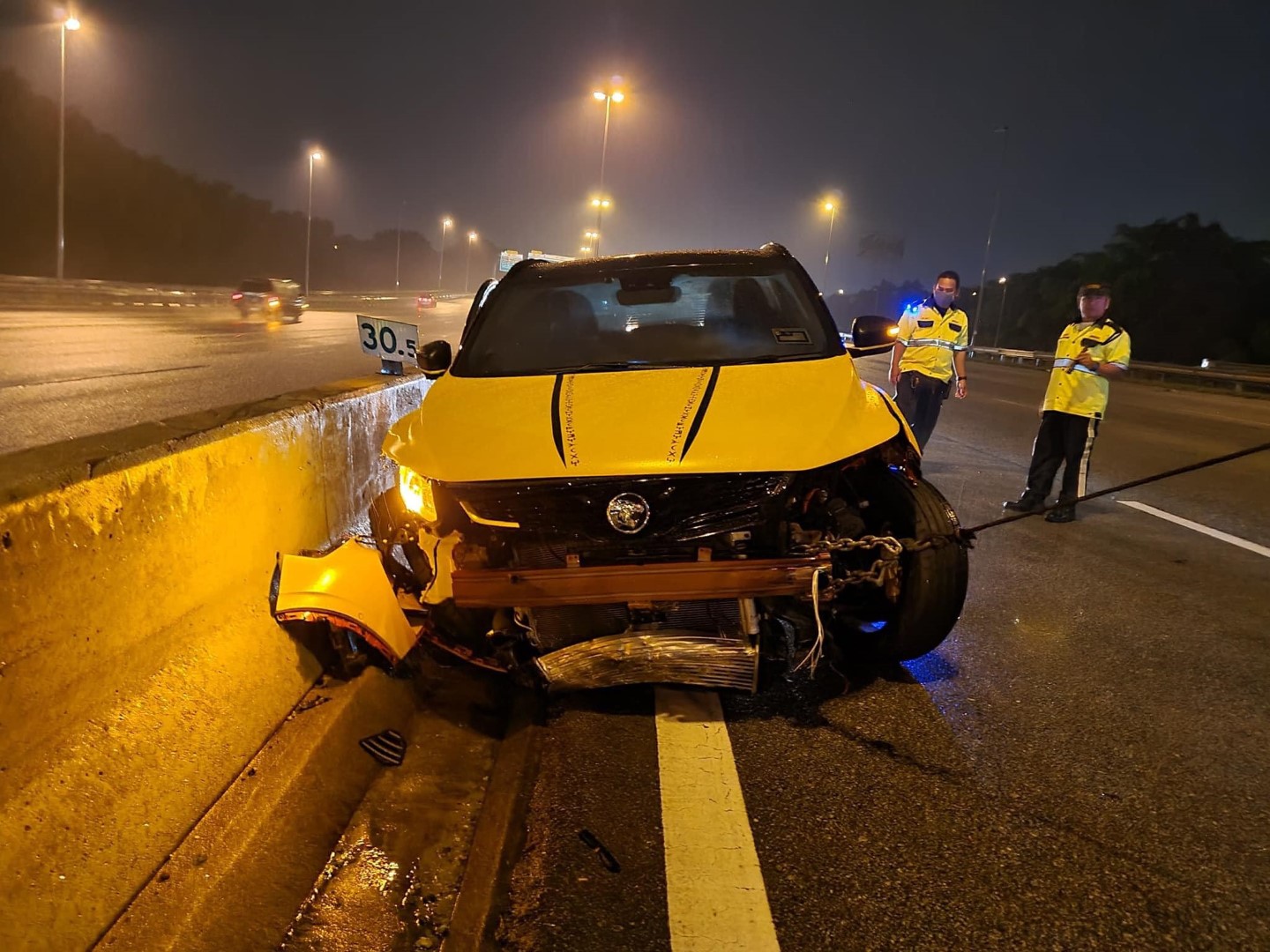 Owner is safe
On the bright side, the owner walked out of the scene unharmed. There was even a picture of him posing next to the Bumblebee on the tow truck, giving a thumbs up and bidding farewell to his beloved X50 Bumblebee. The vehicle however, has clearly taken some serious damage.
So, whether the X50 can be brought back to life shall remain a question for now.
Why is this car so famous?
Anyway, the Proton X50 "Bumblebee" actually went viral last November, which was about a month after the SUV was launched officially by Proton. While many owners were still waiting for the deliveries of their X50, the owner of this unit, who was one of the first owners in the country, went all out and spent more than RM50,000 on his X50 into the "Bumblebee" you're looking at right here.
Since the X50 was a trending topic, almost every automotive and news portal out there featured the X50 "Bumblebee", making it arguably the most popular X50 in Malaysia in a matter of days. In case you're wondering what's so special about this X50, let's look at all the things the owner has done to the car.
The modifications
On the exterior, the X50, which is a 1.5 TGDi flagship variant, features a Satin Yellow wrap, with all the chrome bits blacked out. And then we have the large brakes taken from vehicles like the Cadillac CTS-V, Michelin tyres, some funky 20-inch wheels, modified lights, as well as an upgraded exhaust system.
Inside, the Bumblebee has been fitted with a generous dose of aftermarket Alcantara upholstery on the dashboard, door panels, and the centre console. The audio system has also been upgraded. Last but not least, the owner also fitted an aftermarket tuning chip, increasing the X50's output by 22 PS and 35 Nm of torque. So, it is safe to say that this was no way your "biasa-biasa" X50 with some cosmetic upgrades.
Whatever it is, we are glad that the owner walked away safely from the mishap.