Sime Darby Auto Performance (SDAP) has introduced the latest variant of the first fully-electric Taycan, called the Porsche Taycan Cross Turismo.
The Taycan Cross Turismo all-electric sports car is Porsche's first Cross Utility Vehicle (CUV), featuring innovative 800-volt technology for fast charging, convincing range and impressive spaciousness, complementing the existing Taycan family perfectly with its versatility.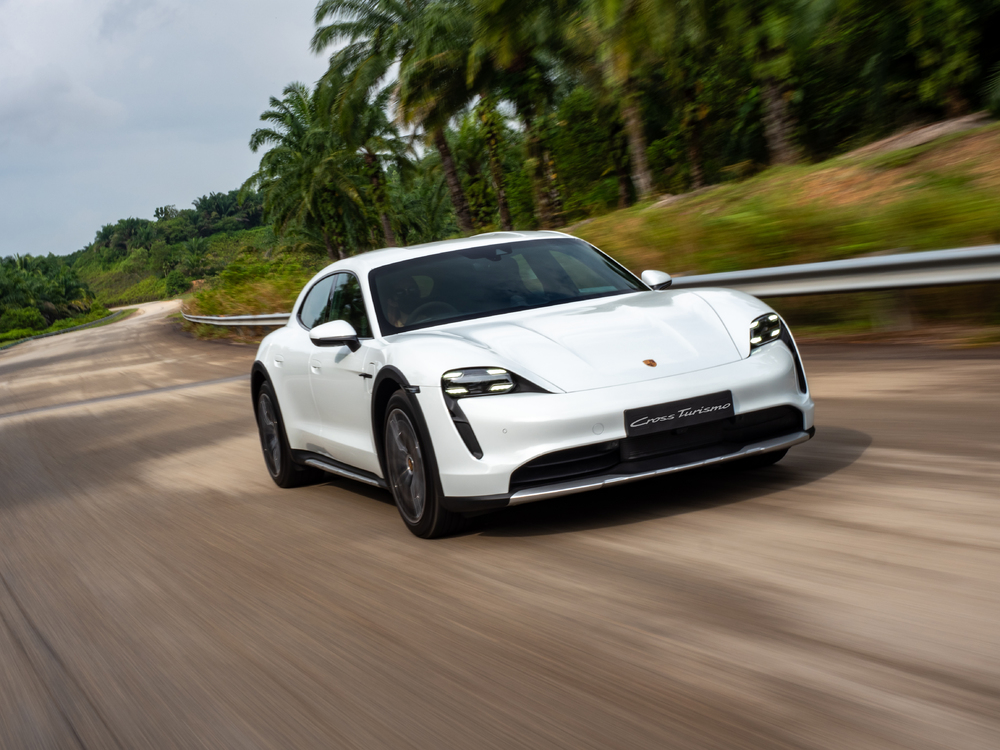 Compared to the regular Taycan, the Cross Turismo offers 47 millimetres more headroom for rear-seat passengers, with more than 1,200 litres of load capacity (with rear seatbacks folded down).
The high-tech chassis with all-wheel drive and adaptive air suspension is standard across the Cross Turismo model range, providing 20 mm higher ground clearance, as compared to its Taycan saloon counterpart.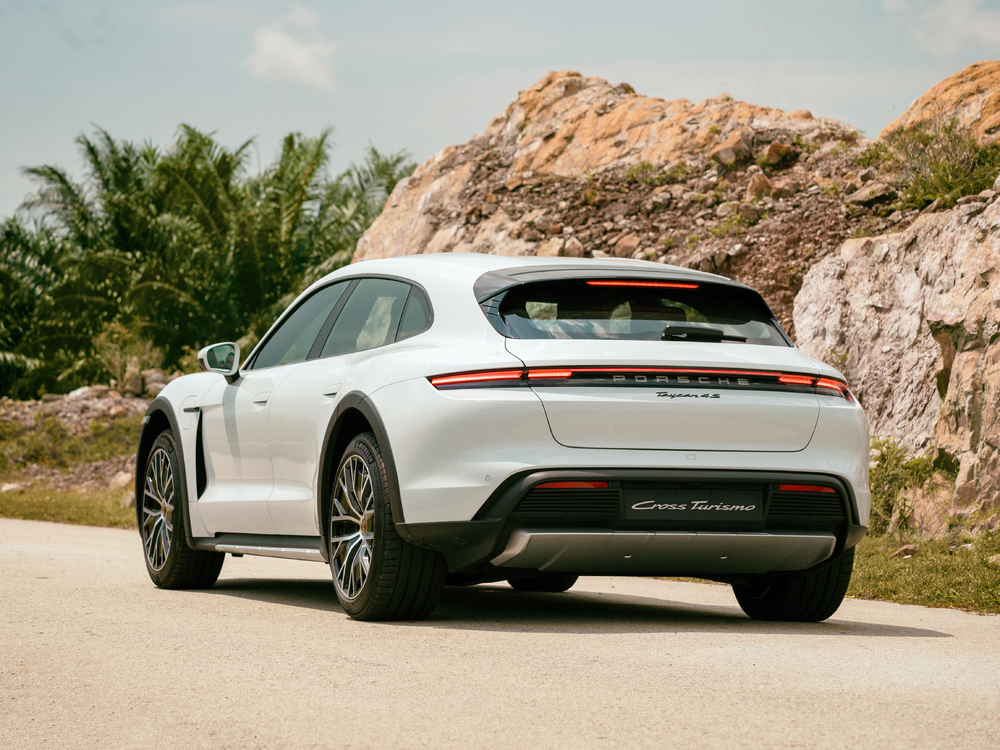 With the optional Offroad Design package, ground clearance is increased by up to 30 mm. This means that the Cross Turismo can be driven on challenging off-road terrain, especially with the new "Gravel" mode exclusive to the Cross Turismo.
This new feature manages torque distribution through traction-optimised shifting and other chassis settings, increasing the suitability of the Cross Turismo for poor-quality roads.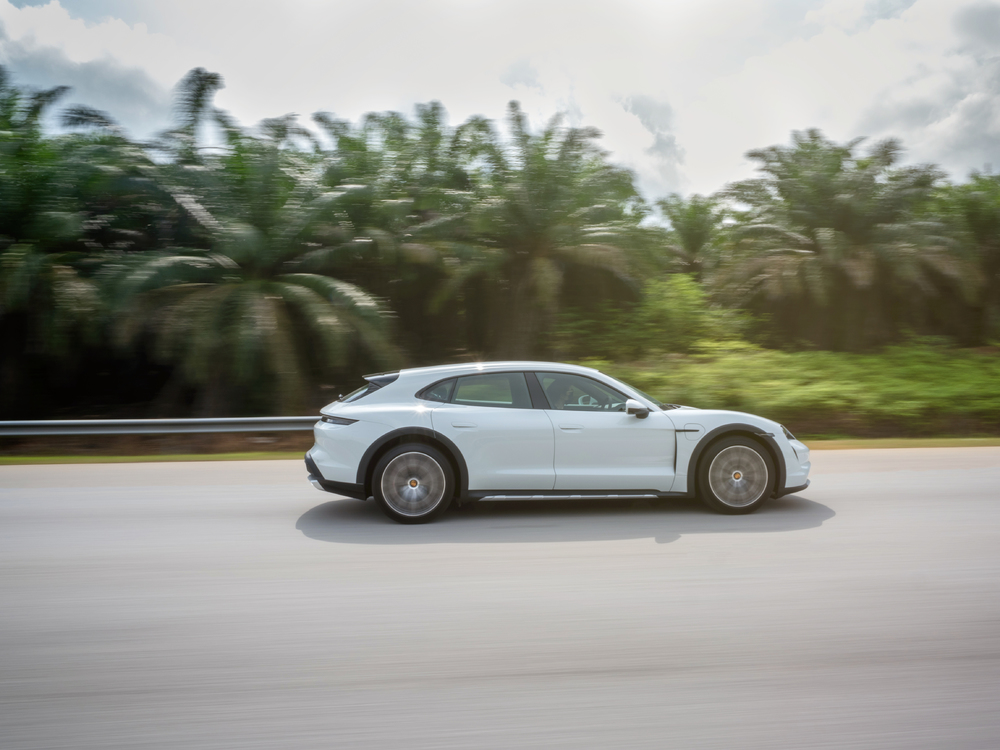 Off-road design elements include wheel arch trims, unique front and rear lower aprons and side sills. As part of the optional Off-road Design package, the Cross Turismo has special flaps at the corners of the front and rear bumpers and at the ends of the sills. These make for a striking exterior as well as providing protection from stone impacts.
Aimed at those who want a Taycan with an added touch of practicality and ruggedness, pricing for the new Taycan Cross Turismo variants in Malaysia is as mentioned below:
Taycan 4 Cross Turismo – from RM 645,209
Taycan 4S Cross Turismo – from RM 728,727
Taycan Turbo Cross Turismo – from RM 968,928
The Performance Battery Plus, which has a total capacity of 93.4 kWh, is fitted as standard across the Cross Turismo model range.
In terms of performance, the Taycan 4 Cross Turismo which produces up to 476 PS is capable of accelerating from standstill to 100 km/h in 5.1 seconds while hitting a top speed 220 km/h. The variant is capable of covering a range of 437 km per full charge.
Moving up the ladder, the Taycan 4S Cross Turismo with a maximum output of 571 PS does the century sprint in 4.1 seconds, hits a top speed 240 km/h, and comes with a driving range of 436 km.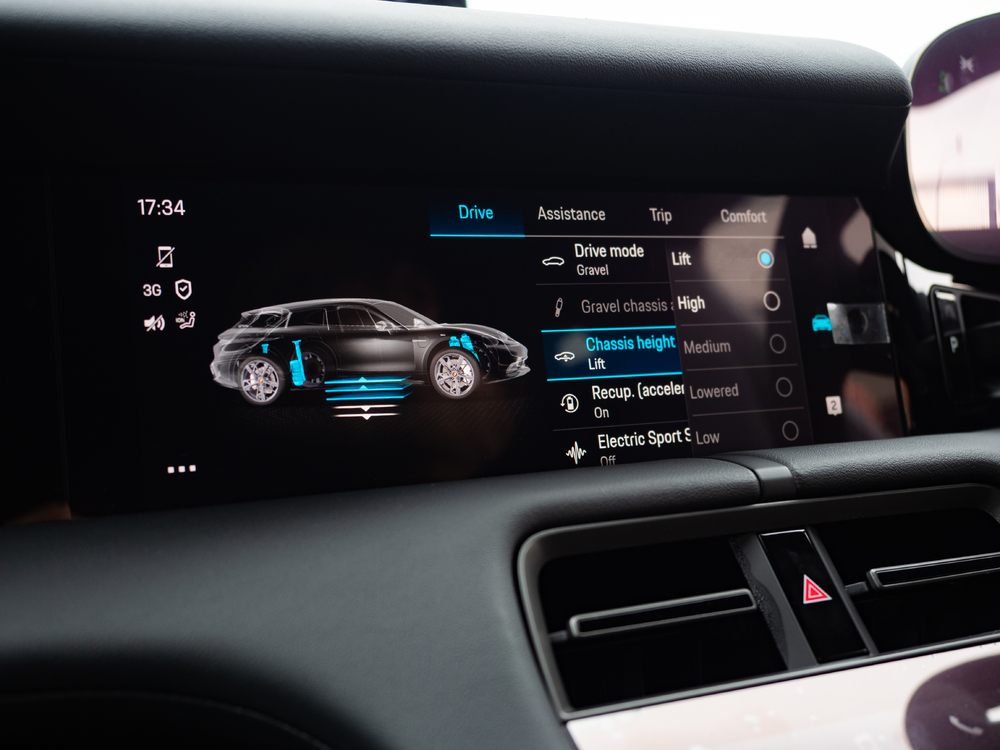 Last but not least, the range-topping Taycan Turbo Cross Turismo with a maximum output of 680 PS accelerates from naught to 100 km/h in 3.3 seconds, hits a top speed 250 km/h, and covers 425 km with a fully charged battery.
That being said, the Porsche Taycan Cross Turismo will be available for viewing at Porsche Centres nationwide in the coming weeks.