The next-gen 3008 EV will be the first model to arrive with the Peugeot i-Cockpit interior
In an innovative and determined move towards full electrification, Peugeot is replacing its best-selling 3008 with an all-new electric fastback SUV, which will also be featuring the new Peugeot i-Cockpit.
The i-Cockpit for the future Peugeot 3008 features  an impressive 21-inch high-definition curved panoramic screen floating above the dashboard, a new compact steering wheel and i-Toggles. In a decade of successes and developments, the Peugeot i-Cockpit has never undergone such a metamorphosis.
The Peugeot teams decided to bring together two of the three fundamental elements of the i-Cockpit, which are the heads-up display and the large central touch screen. These are now built into a curved panoramic screen made up of a single 21-inch high-definition panel, which extends from the left-hand end of the dashboard to the centre console.
Attached by a rear foot that is invisible from the passenger compartment, this panoramic screen really does look like it's floating above the dashboard. The 'floating' effect is accentuated by special LED mood lighting beneath the screen.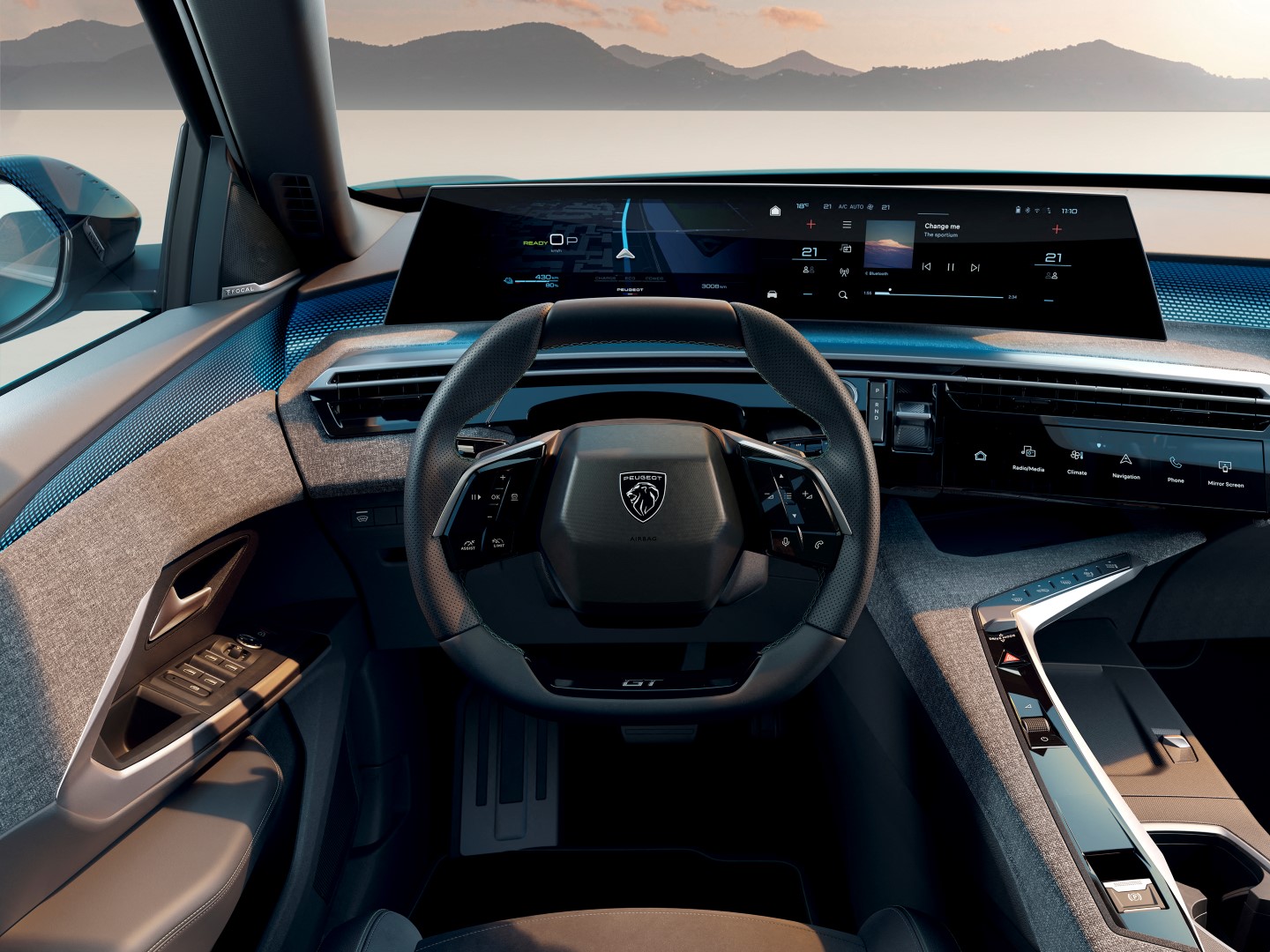 This 21-inch panoramic screen is positioned for optimum ergonomics and is slightly curved towards the driver, while remaining perfectly accessible to the passenger on the right-hand side.
On the left-hand side of the panoramic screen, the instrument cluster displays all the information relating to driving (speed, power meter, driving aids, energy flow, etc.) above the compact steering wheel.
Meanwhile, on the right-hand side of the panoramic screen, the touch-screen section is accessible to both driver and passenger. It can be used to control the air conditioning, navigation, and the infotainment system.
Moving along, we have the central part of the dashboard which houses i-Toggles, fully customisable touch-sensitive buttons that can be programmed to provide rapid access to 10 of the user's favourite functions. The compact steering wheel has also been extensively reworked to offer even greater driving feel and comfort.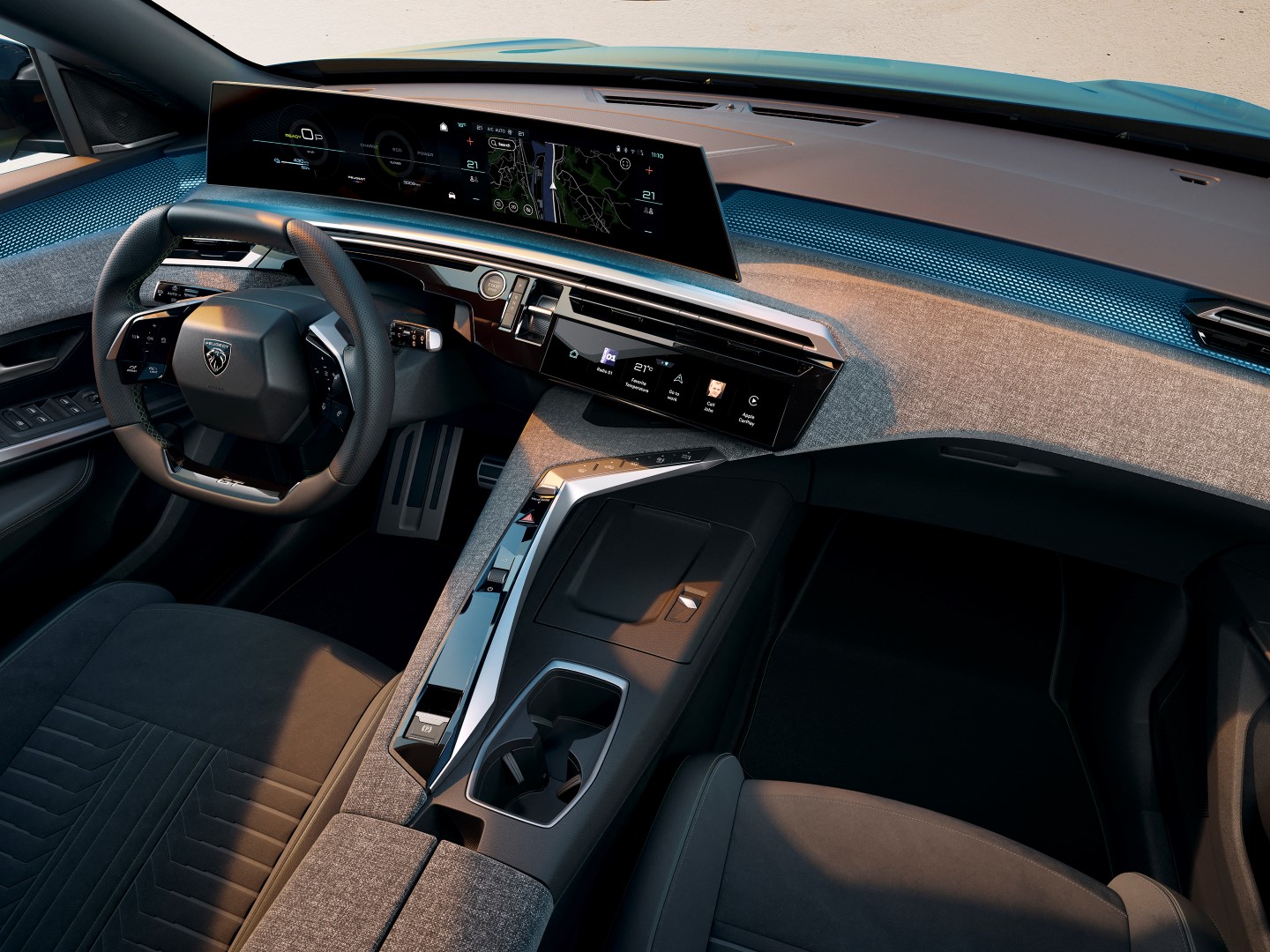 Last but not least, the cabin is further enhanced by the ambient lighting, which extends across the entire width of the dashboard and door panels. This lighting is reflected on an elegant genuine aluminium trim. It can be customised in eight different colours.