The new Scania Malaysia sales & service branch in Senai, Johor, is now open. It is a sustainability flagship branch located at Lot 39795, Jalan Idaman, Taman Perindustrian Senai, 81400 Senai, Johor Darul Ta'zim.
"We have been in Johor since 2002. The state is the Southern gateway to the vast transportation network in Peninsular Malaysia. So, the move to bigger and more advanced premises in Senai meets the growing demand for Scania from customers both within and outside the state," said Heba El Tarifi, Managing Director of Scania Southeast Asia.
5,000 square metres
The new premises boast 5,000 square metres of land with wide open spaces and plenty of green-lung landscaping. LED lights are used throughout the premises.
A water harvesting system, an integrated state-of-the-art oil dispensing system, a waste oil-management system and an environmental station to ensure segregation and recycling of waste; are all installed to meet Scania's sustainability objectives.
16 workplaces
Solar panels will be next to be installed in order to harness renewable energy from the abundance of sunlight in Malaysia. The workshop has 16 workplaces, an overhead crane; all run by a team of highly trained employees.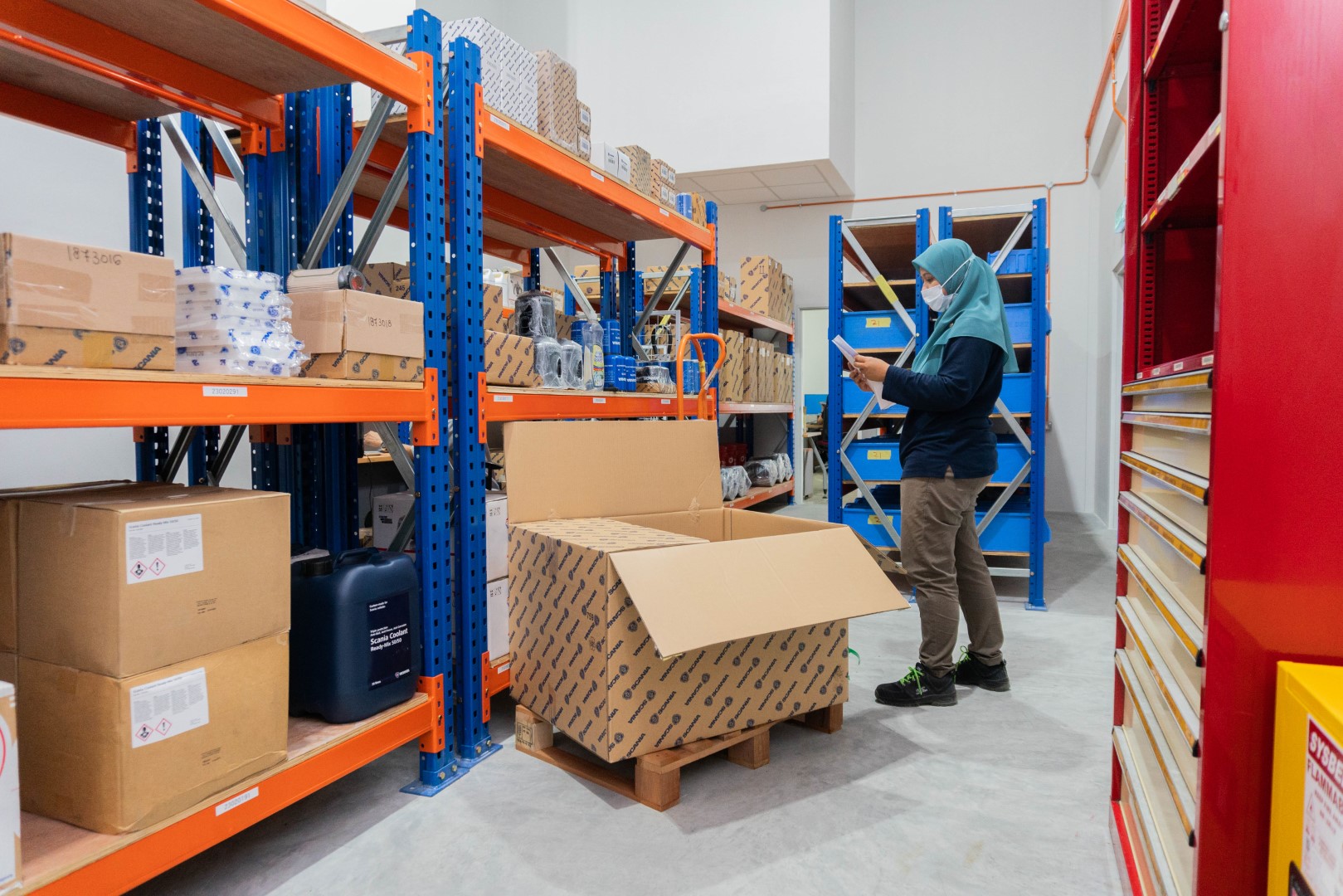 "Our wide range of products and services continue to support our customers' operations providing maximum uptime and fuel economy. They understand that in order to achieve this, their Scania trucks, buses and coaches need scheduled maintenance," said Anders Liss, Regional Manager – Region South.
Scania 'Home' workshop
With a Scania Contract, customers have a 'home' workshop and a service team with thorough knowledge of Scania vehicles. The increasingly popular Repair and Maintenance Contract ensures that Scania vehicles and engines are covered – from powertrain protection to full bumper to bumper coverage.
Our service team ensures customers get quality advice, maintenance and parts when needed. Scania Parts continue to be available and delivered fast, supported by Asia Parts Centre in Singapore. Through connectivity with the Scania Fleet Management System, real-time vehicle data can help with proactive and preventive services to maximise customers' uptime and operating economy.
Reducing carbon emissions
"Scania continues to lead the shift towards a sustainable transport system. Our customers appreciate our industry-leading fuel-saving vehicles but also our partnership to reduce carbon emissions," said Anders. "Here in Johor, customers like Mohd Sidek Amzah Enterprise, Naidu Trans Logistic and Narita Shipping & Transport are leading the way towards a greener future with Scania Ecolution."
"We recognise the challenges that the country and the Johor state is facing now with the pandemic and the restrictions, yet we continue to believe in and invest in Johor. So, not only will this facility advance our long history of supporting transportation in Johor but also spearhead the newer, more profitable and sustainable future of the state together with our customers," concluded Heba.