Volvo Trucks has introduced four new truck models for the Malaysian Market – the new Volvo FH, FH16, FM and FMX, each enhanced with innovations that demonstrate and present the highest levels of standard in safety, productivity, fuel efficiency and driver focus.
The new models in Volvo Trucks' range are now available with many different cab models and can be optimised for a wide range of applications.
While the trucks' exterior have been upgraded to reflect the new trucks' properties and create an attractive overall design, the new Volvo FM and Volvo FMX have a brand new cab, as well as many of the same instrument display functions as their larger Volvo counterparts.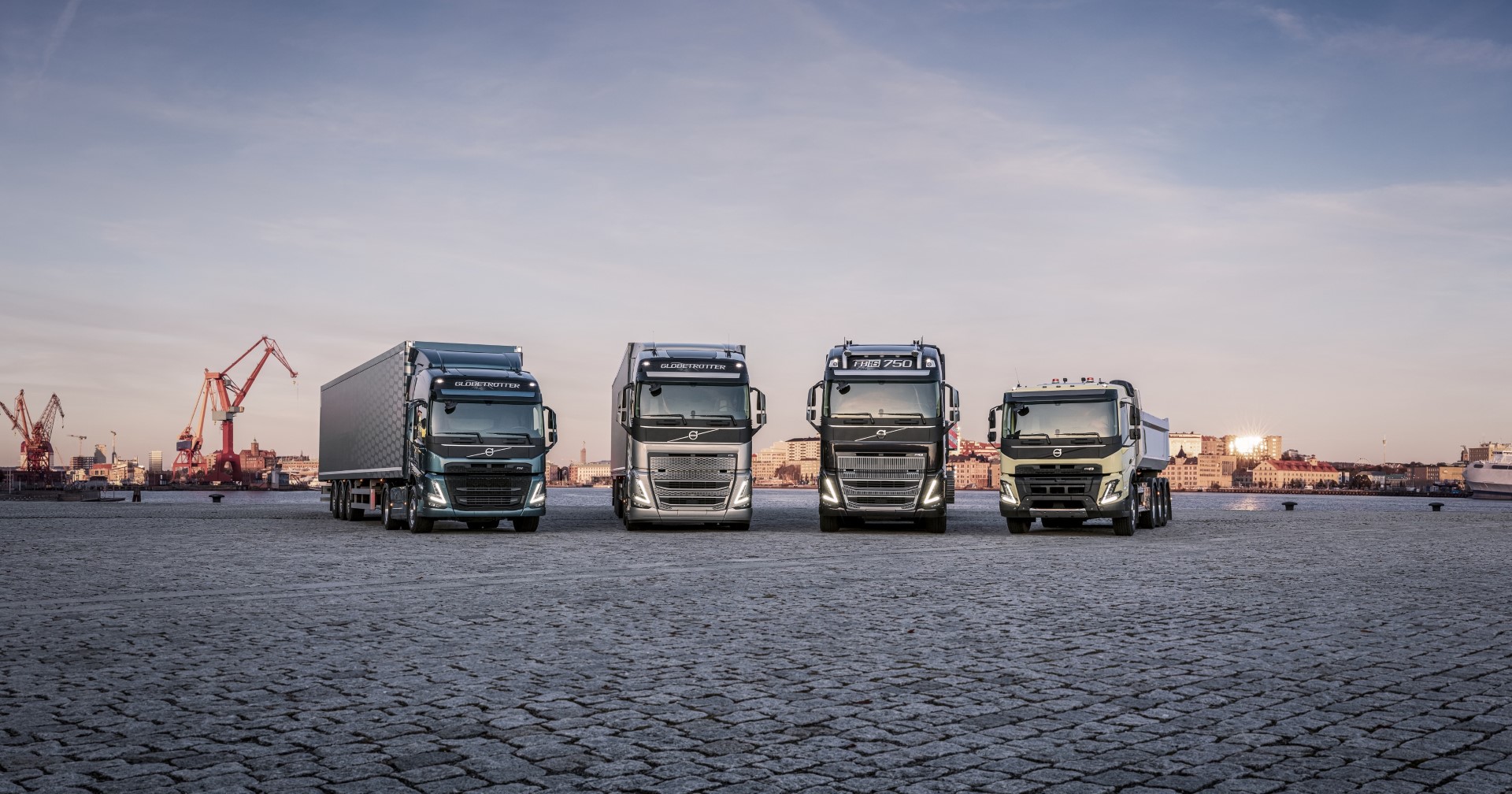 Their interior volume has been increased by up to one cubic meter, providing better comfort and more working room. The visibility is increased by 10% now with larger windows, a lowered door line and new mirrors.
To increase safety, the Passenger Corner Camera has also been added to the new trucks to help avoid the blind spot while driving, especially when the driver negotiates a corner.
A fully automated smart high beam which can automatically adjust if there's a vehicle coming from the opposite direction has also been added to the new trucks.
On top of that, the Adaptive Cruise Control (ACC) and Advanced Emergency Brake System (AEBS) in the new trucks can automatically measure the distance between the truck and the vehicle in front it in all speeds to avoid collision.
Thanks to innovations like I-Save, combined with the D13TC engine and a package of other features that contribute to fuel-efficiency in the FH and FH16 range, these models can deliver fuel cost savings of up to 10 percent.
For the Volvo FH and FM, these models are also available in LNG versions and this can reduce fuel costs and CO2 emissions by up to 20 percent.
All the new models also come with the Volvo Connect system as an option, which will be made available for customers in Malaysia very soon.
Volvo Connect is a new customer portal with various digital services and connectivity functions combined into one, single interface, making it easier to access information, news and functions that are essential for running an efficient daily business.
Once available, Volvo Connect will comprise Dynafleet, which a newly updated version of Volvo Trucks' fleet management system.
And then there will be Service Planning, an application for viewing scheduled services and maintenance, Data Access, a new service that allows vehicle data to be stored and accessed via the cloud, Dynafleet Safety Service, an application designed to track and identify critical safety indicators such as harsh braking and seat belt use which can be used for driver coaching and training, and Vehicle Status, a service for tracking key components in the vehicle and identifying potential faults either for immediate repair or for the vehicle's next service.
It is said that the flexibility of the Volvo Connect interface allows customers to configure intelligent, easy-to-use reports based on the parameters that are important to their business and tailored to their needs and preferences.
The report can produce the gathering and analyses of vehicle and driver data, show where fuel savings can be made to reduce costs and CO2 emissions, and track critical safety indicators, among many other features.
Customer test drives of the new trucks will be available at various dealerships such as Prai, Ipoh, Kuantan and Johor from January 2022 onwards.
A physical showcase of the trucks will be held at the Malaysia Commercial Vehicle Expo (MCVE) from 10th to 12th March next year in Klang Valley.
The first truck is expected to be delivered to the first Malaysian customer in January next year.