Modenas, in collaboration with Petron Malaysia recently organised its inaugural Modenas Dominar D400 1,600 km Challenge on the 18th of November 2021.
According to Modenas, the challenge is somewhat similar to the international Saddlesore challenge organised by the Iron-Butt association in the United States.
The challenge was specifically designed to test the endurance, durability and capability of both rider and the latest Modenas Dominar D400.
Led by three marshals, a total of 10 riders including five automotive journalists participated in the challenge to complete a total of 1,600 kilometres in less than 24 hours. All of them rode the Modenas Dominar D400.
Flagged off by Modenas Chief Executive Officer Roslan Roskan, the convoy began their journey from Petron Subang Jaya headed towards the Modenas factory in Gurun, Kedah, for a quick lunch after covering 399 km.
The convoy then continued their journey towards the Titiwangsa Range passing through the Royal Belum Rainforest in Perak.
The 315km journey from Belum towards Jerteh, Kelantan was said to be the most challenging as the convoy had to endure the infamous Malaysian unannounced heavy rain through long narrow two-lane roads.
Upon reaching Jerteh where nightfall was just a few hours away, the convoy rested and had an early dinner a humble local stall before riding for another 234 km to Kijal, Terengganu. From Kijal, the convoy then continued their way to Mersing via Gambang.
At this point, the journey that lied ahead continued in darkness, guided by nothing more than the Modenas Dominar D400s' headlights.
From here on, the convoy then continued their way to Mersing, Johore and stopped at Simpang Renggam, Johore, for another break.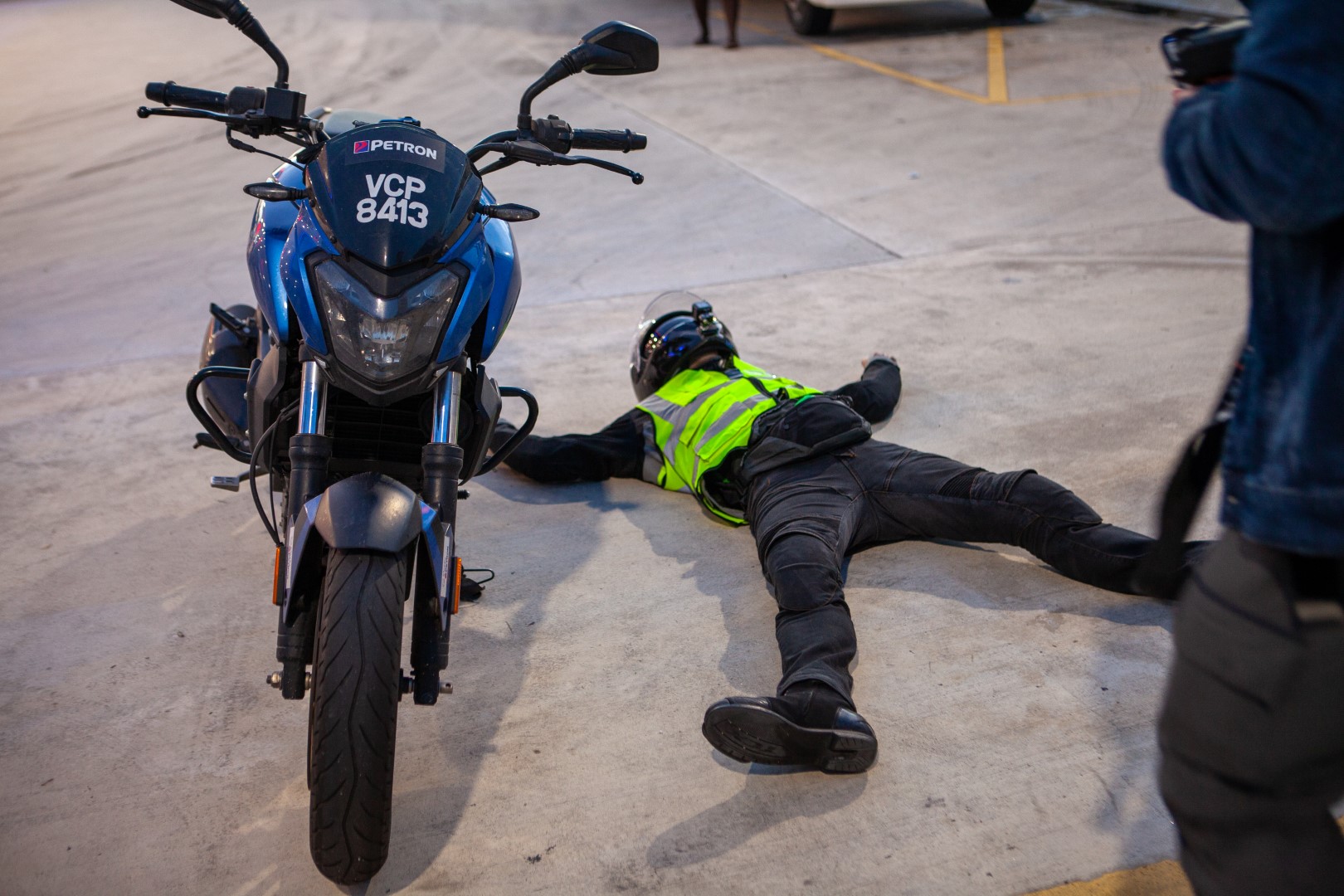 Having covered 553km thus far, the group took a 30 minutes break at Ayer Keroh, Melaka, which was the longest break throughout the whole ride before their final 118km to Sungai Besi, Kuala Lumpur where the expedition ended at Concorde Hotel Kuala Lumpur, on 19th November 2021 at 6.44am.
Over the course of 23 hours and 8 minutes, the convoy successfully completed a total distance of 1,619km covering some of the toughest routes in Peninsular Malaysia.
"This is the first time Modenas has organised a 1,600km endurance ride within 24 hours and I believe this is also a first time for any motorcycle manufacturer to have officially organised such convoy. We would like to thank those who accepted the challenge and endured the 24-hour endurance ride."
"This long, epic ride across the country was certainly challenging for both rider and the bike, but the 2021 edition of the Modenas Dominar D400, in its production version, has definitely provided comfort for the riders and everything it takes to achieve the objective in the best conditions. I truly hope that all the 10 riders had an amazing sense of achievement in completing the ride and learned a lot about themselves while doing it," said Roslan Roskan.