Michelin Malaysia recently announced the introduction of the brand's latest truck tyre in Malaysia – the Michelin X Multi T2, which is aimed at haulers in Malaysia who are looking for long lasting truck tyres.
According to Michelin, the tyre offers long lifespan as it needs to be changed less frequently due to the use of fewer materials – making it more environmentally-friendly.
The materials
To meet these requirements, the Michelin X Multi T2 range has reinforced crown plies that improve tyre resistance to road hazards by 26%. The Michelin Regenion technology allows for a reduced mileage cost, a lifespan increased by 15%, and extended grip performance and greater traction in all weather conditions.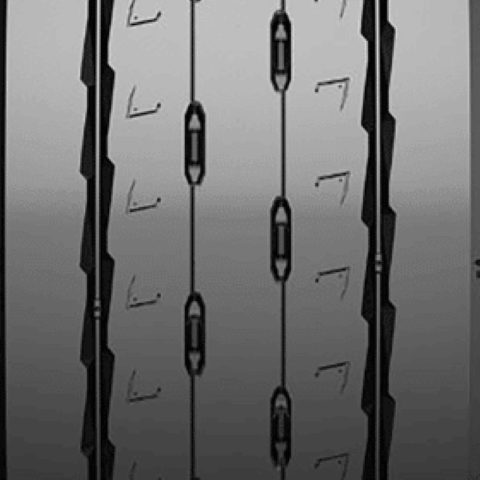 With a new tyre tread design, the Michelin X Multi T2 has increased rigidity when cornering, with a 10% improvement in stability to offer the driver greater safety. Lastly, a new rubber mixture offers a 10% improvement in protection against aggression.
These new materials reduce damage and also allow for better retreading capabilities, as well as increased mileage with less irregular rubber wear on the tread.
Lightweight
Kinder to the environment while being more robust, the new Michelin X Multi T2 tyre uses less material. It therefore weighs 1.7 kilograms less than its predecessor while offering greater energy efficiency and reduced CO2 emissions. All the performances of the range are the result of innovative and patented technologies.
Michelin Malaysia's Commercial Director for B2B, Timothy Mitchell said, "The new Michelin X Multi T2 tyre is an ideal solution for clients seeking both safety for drivers and their goods, and the optimization of costs and productivity."
"Developed within the framework of the "Performance and Safety Made to Last" concept, this tyre offers several advantages much sought-after by our clients thanks to the combination of multiple Michelin technologies in a single offer. It is also kinder to the environment."
The Michelin X Multi T2 tyre is now available in dimension 11R22.5 at all Michelin authorised truck and trailer tyre dealers nationwide.