The new large-series MAN eTruck received the Red Dot Design Award 2023 in the "Product Design" category
The international jury of the Red Dot Design Award 2023, with its 43 internationally recognised and independent experts for design quality, unanimously came to a decision that the new MAN eTruck, which will be rolling to the first customers from 2024, has the most exceptional product design in its category this year.
It is said that the quality and details such as the polygonal exterior décor which are inspired by the panorama of the Bavarian Alps, convinced the jury to pick the MAN eTruck as the winner.
"This coveted design award for our new eTruck, which will electrify long-distance transport from 2024, gives our team an extra boost on the home stretch to market launch. The new MAN eTruck is a strong statement for our customers' shift to electromobility – technically, but also visually," says Friedrich Baumann, Executive Board Member for Sales & Customer Solutions at MAN Truck & Bus.
"Companies and design studios from all over the world faced the professional judgement of the Red Dot jury, international experts who scrutinised a considerable number of products during the competition. The fact that you emerged as the winner from such a strong field of participants is testimony to the exceptional quality of your product," emphasised Professor Dr. Peter Zec, founder and CEO of Red Dot, at the award ceremony. This year, the approximately 20,000 products submitted each year came from 60 countries and were judged in 51 competition categories.
"In times of a rapidly changing world and new technologies, it is important to remain true and authentic. We also followed this motto in our work on the design of the MAN eTruck and focused on our DNA and origins: Where do we come from? What does our brand stand for? How do our customers perceive us? Together with many colleagues from other departments, we incorporated the answers to these questions into the design development of the MAN eTruck," reports Carolin Schütt, who is responsible for colour and material design in the MAN Truck & Bus design department.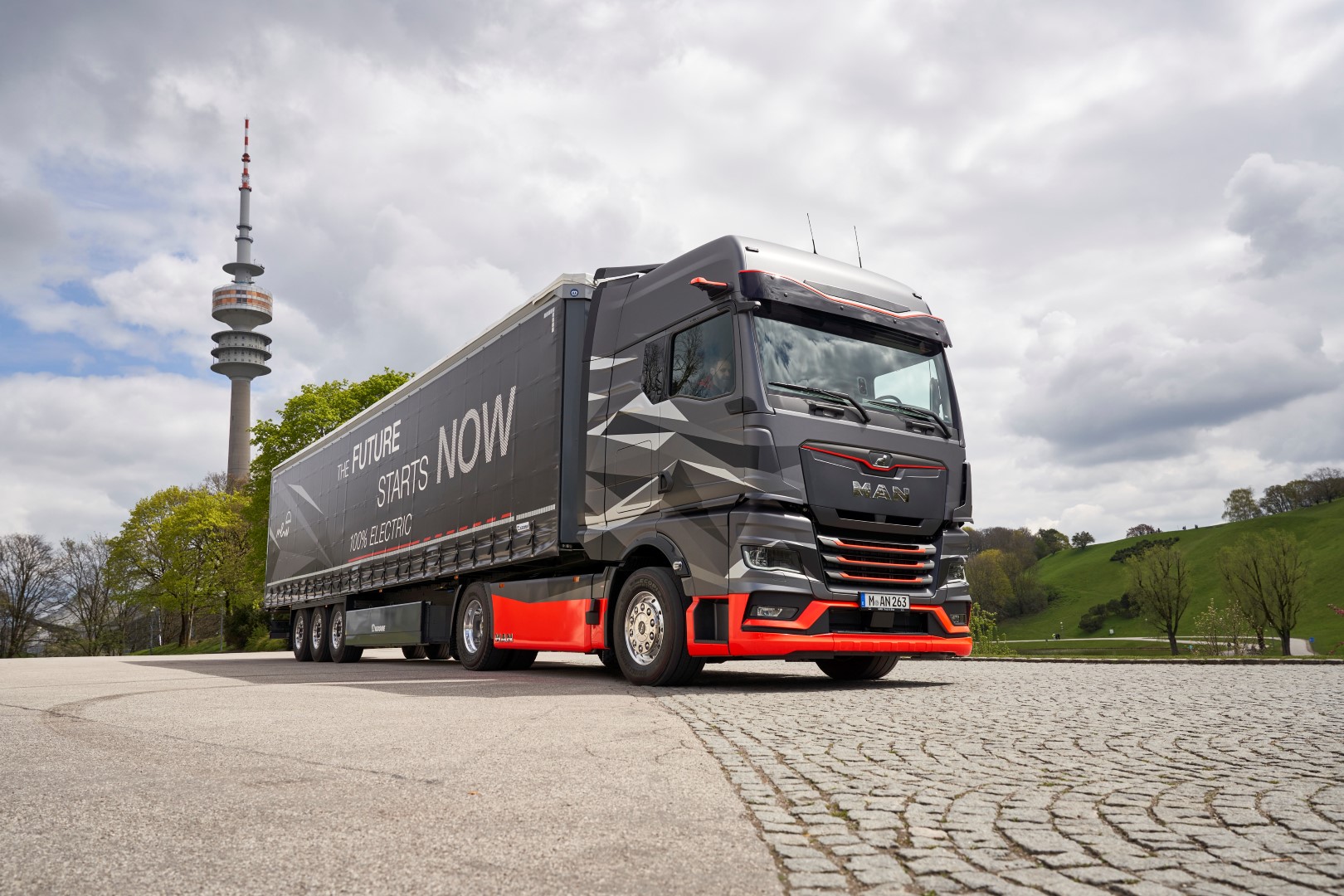 For example, the design experts at MAN Truck & Bus have abstracted the landscape at MAN's headquarters and visualised the mountain foothills between the Zugspitze and Munich in a polygonal pattern that adorns the driver's cab. At the same time, the surface with geometric decoration is an analogy for a sculptor's work in progress – so the design also has strong symbolic power for the development dynamics of the MAN eTruck.
The neutral, matt grey paintwork is deliberately chosen as a contrast to the "high-voltage" red in the radiator grille and, together with the indirectly illuminated windscreen, fits harmoniously into the overall concept: the result is an imposing impression, as if the vehicle were breathing in the energy that powers it. A combination that also convinced the jury of the Red Dot Award 2023.