After decades of arriving in Rolls-Royce limousines, Bentleys, 7-Series, S-Class, and Lexus cars, Malaysian royalties are now showing interest in *wait for it* Korean cars.
This interesting information was shared to us today by a credible source in the industry saying that members of royal families of numerous states are getting their hands on new flagship Korean models, namely from Hyundai.
Just a few months ago, the Sultan of Johor, His Majesty Sultan Ibrahim Ibni Almarhum Sultan Iskandar broke the internet when he arrived at the Persidangan Dewan Undangan Negeri Johor in the unique Genesis G90 limousine amidst a sea of the usual S-Class, 7 Series, Alphards, and Bentleys.
Fast forward a few weeks, His Majesty Sultan Ibrahim made headlines once again when he visited our beloved Prime Minister Datuk Seri Ismail Sabri Yaakob in a Hyundai Ioniq 5 electric car.
The Ioniq 5 is the first vehicle mated with Hyundai Motor Group's Electric-Global Modular Platform (E-GMP), an innovative system made exclusively for next-generation battery electric vehicles that will launch a new era of clean mobility for the company.
In case you didn't know, Hyundai has named its dedicated Battery Electric Vehicle (BEV) sub-brand "Ioniq", and the Ioniq 5 is the brand's first model to roll out.
As for His Majesty Sultan Ibrahim's Ioniq 5, it is said that the vehicle was one of the first 50 units to come to Singapore as a part of Hyundai's newly launched E-Mobility pilot program in the country.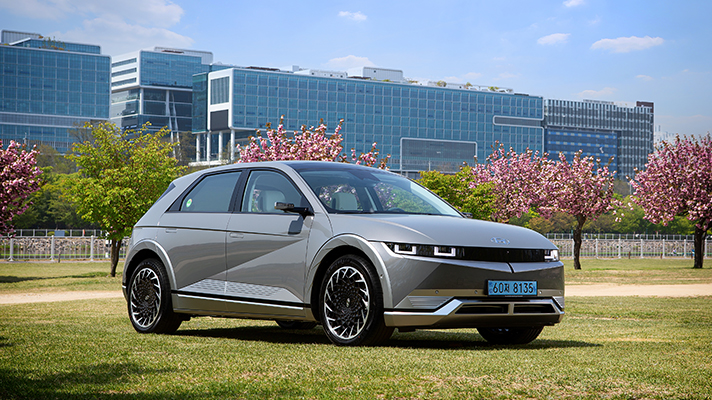 Today, we found out that His Majesty Sultan Ibrahim actually placed more orders for the Genesis G90 limousine to be used as official vehicles of the Johor royal fleet as every unit was specified with a flagpole.
Since His Majesty Sultan Ibrahim is known to be an avid collector of automotive gems, it was not really surprising to hear about his interest in the Genesis G90, but what got us was the fact that royalties from other states have also been expressing their interest in models like the upcoming Hyundai Palisade which is due to make its Malaysian debut next week.
The Palisade, which is Hyundai's flagship large three-row SUV, will come with a 3.8-litre V6 petrol engine or a 2.2-litre turbo diesel engine, seven or eight-seat configuration, a long list of features, and most importantly, very big presence on the road.
Looking like a Korean Escalade, it is no surprise that the majestic looking Palisade has caught the attention of the high and almighty, as it actually looks grand enough to be used by Sultans, Kings, and queens, just like the Genesis G90.
That being said, it is funny how the demand for Korean vehicles is increasing among royalties, while we the middle-class Malaysians with RM2,500 salaries are going around telling our friends not to buy Korean cars because the resale value is bad.