Say hello to the Lotus Emeya, the company's first four-door hyper-GT, which was unveiled in New York City yesterday.
Featuring advanced and active aerodynamic features such as the pioneering active front grille, rear diffuser and rear spoiler, the Lotus Emeya also comes with a low centre of gravity that Lotus calls 'hyperstance', aiming to set a new standard in the electric GT segment for ride and handling excellence.
The Emeya also has an electronically controlled air suspension system. Its advanced onboard sensors feel the road 1,000 times a second and automatically adjust the vehicle to ensure the smoothest ride. 
The top specification model for Emeya features Lotus' high-power dual motor set-up that delivers 905 hp and 985 Nm of torque, enabling the GT to hit a top speed of more than 250km/h and accelerate from 0-100km/h in under 2.8 seconds, making it one of the fastest electric GTs in the world. Complementing the electric motors are a 102 kWh battery that gives a maximum driving range of 600km.
To provide customers with confidence wherever they're travelling, the performance of Emeya is complemented by Lotus' market-leading charging capabilities. It can add 150km of range with approximately five minutes of charge using a 350kW DC fast charger, as well as boost range up to 80% within 18 minutes.
According to Lotus, the Emeya has been consciously designed with advanced sustainable materials that are also sustainably sourced, to reduce its carbon footprint. This includes a new luxury thread made from repurposed fibres from the fashion industry – as well as PVD aluminium, Alcantara, Nappa leather, and Ultrafabrics PU.
Ensuring that every occupant can enjoy an unrivalled music experience, the Emeya will offer a truly immersive audio system developed with KEF. Emeya's speaker system will elevate music listening to new levels. It features KEF's award-winning Uni-Q speaker design and Uni-Core space-saving subwoofer enclosure, as well as Dolby Atmos-enabled 3D surround sound – first seen in a Lotus on the Eletre Hyper-SUV.
"This is a Lotus like you have never seen before. We've built on everything Lotus has achieved so far to create a luxury performance car for the drivers, designed to inspire confidence, exhilarate with raw emotion and pure joy – connecting them to the road," said Ben Payne, Vice-President of Design, Lotus Group.
That being said, the Emeya joins as a flagship model in Lotus' line-up of luxury lifestyle electric vehicles, part of the company's vision to become a global performance brand by 2028. Production is expected to begin in 2024.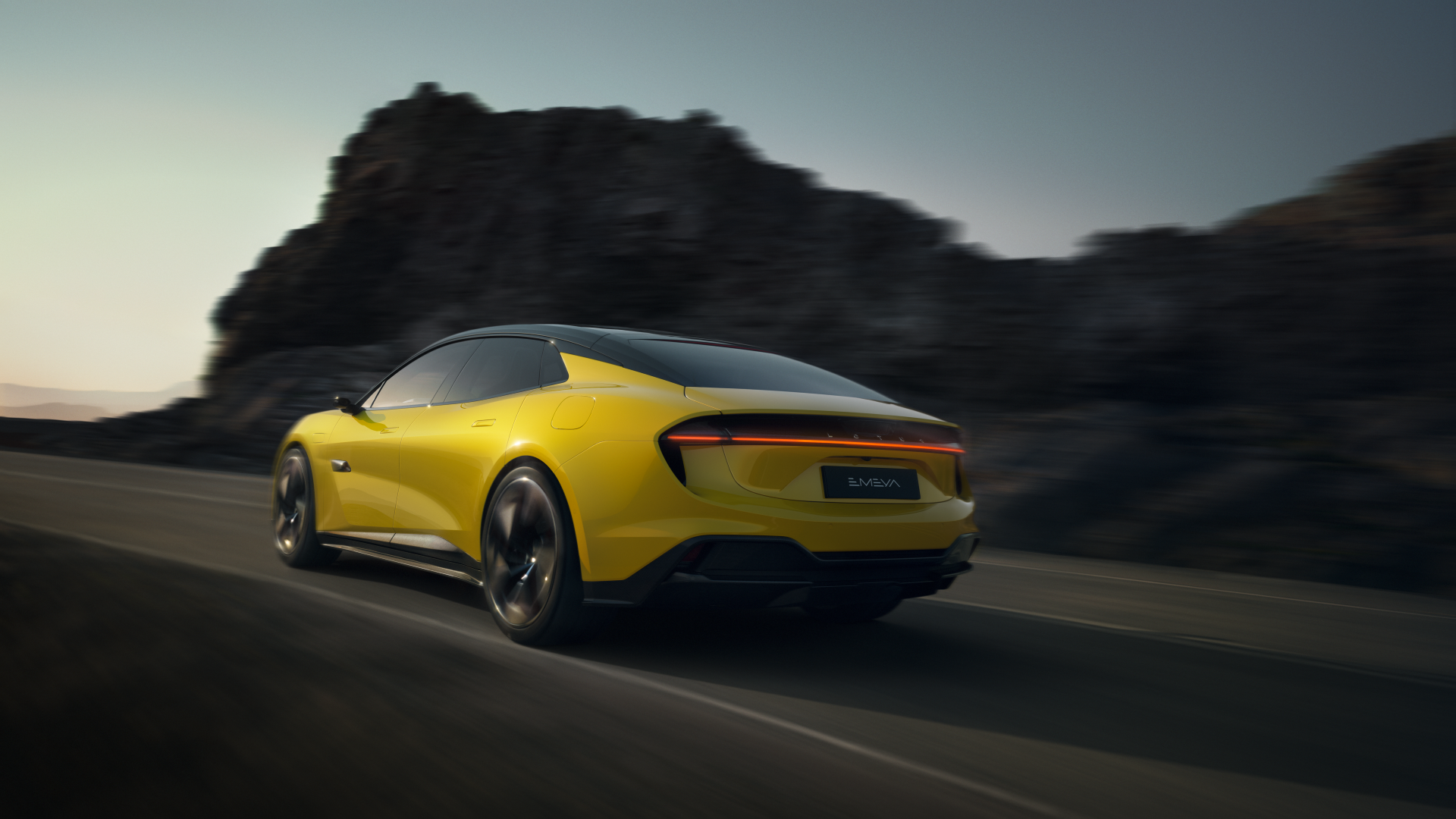 The global premiere of the car took place in the heart of New York City, USA, as part of a three-day immersive brand experience showcasing the past, present and future of Lotus at Studio Emeya.