Goodyear Malaysia has announced the official launch of the Assurance MaxGuard SUV, a new member of Goodyear's Assurance Family.
Customised for the Asia Pacific market, the Assurance MaxGuard SUV provides 2-in-1 protection through superior grip and durability making it the perfect partner for drivers and their families to journey out and explore their world of possibilities.
With Goodyear's advanced ActiveGrip Technology, the new Assurance MaxGuard SUV offers a tight grip for superior handling and shorter braking distance on wet roads, due to the unique design and increased number of multi-biting edges and optimized distribution, and ActiveGrip cap compound with blended silica.
On the other hand, the DuraGuard Technology builds a robust tyre carcass to withstand cuts and punctures, while enhancing performance durability with a 2-ply construction and a strong steel belt package to ensure a though construction specific for SUVs applications.
The Assurance MaxGuard SUV also provides a quieter ride due to an upgraded tread pattern with an angled block design, noise reduction rib and narrower grooves to make a quieter and more comfortable driving experience.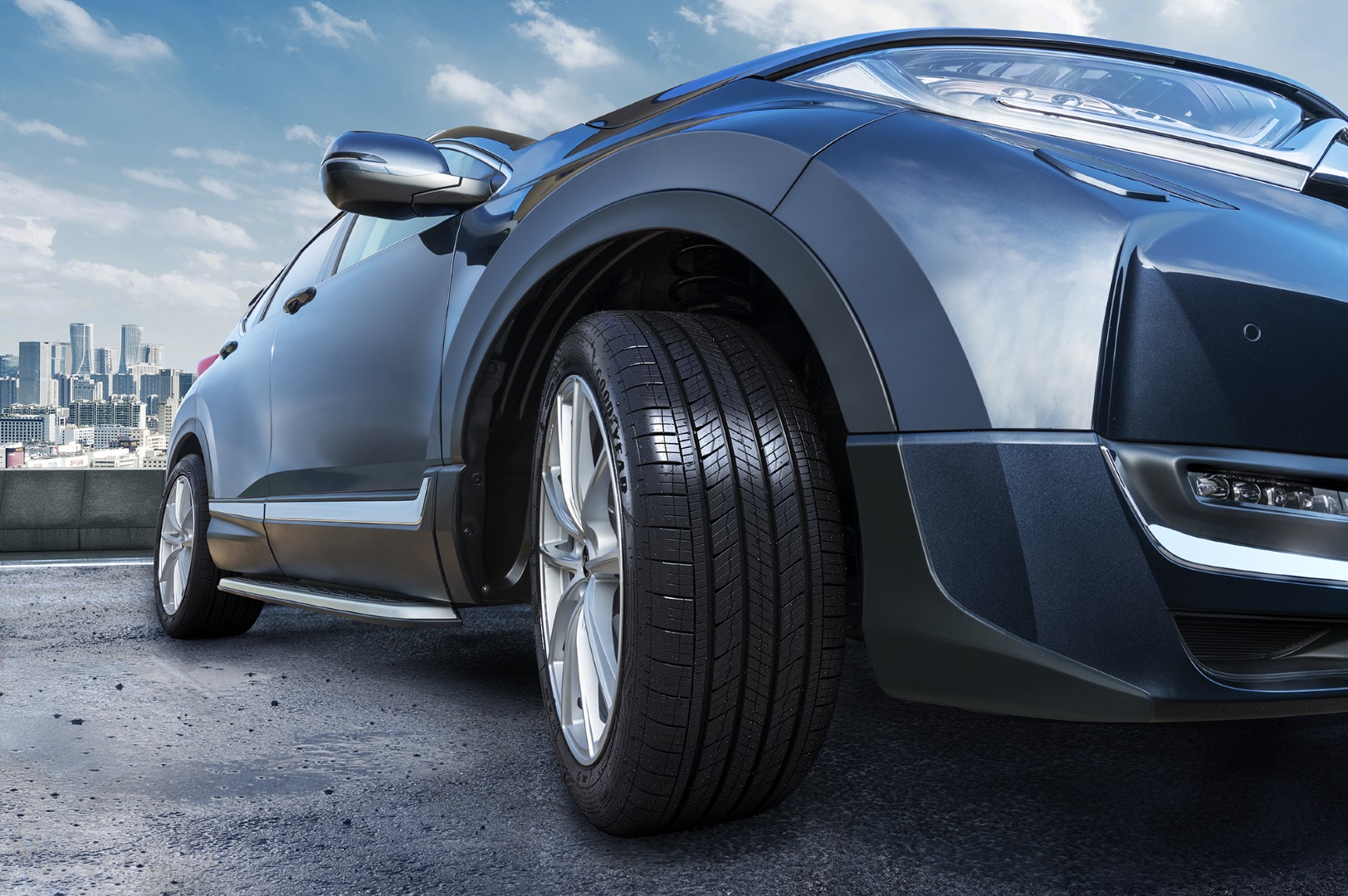 It extends a longer mileage with enhanced tyre footprint, optimized tread depth distribution and cavity shape to maximize the mileage performance.
Alex Ng, Managing Director of Goodyear Malaysia, said, "At Goodyear, we are always looking for ways to improve our products, to bring the best from our knowledge on innovation, to the roads our tyres will eventually be used on."
"This principle and need for progress are why we consistently test technologies to ensure that our products are safe, comfortable and available."
"We are very excited to introduce Assurance MaxGuard SUV to the Malaysian market. We know many Malaysian drivers are family-orientated and want the best products to ensure safety."
"At the same time, we recognise that they are looking for comfort. The Assurance MaxGuard SUV is a significant expansion of our product portfolio for SUV vehicles in providing a more pleasurable driving experience."
The Assurance MaxGuard SUV is available in 16" to 19" rim diameters with 15 sizes in Malaysia. Its target fitment size includes cars such as the Honda CR-V and HR-V, Mazda CX5, Nissan X-Trail, Proton X70, X50 and other popular midsize SUV models in the market.
For more information on the Goodyear Assurance MaxGuard SUV available sizes, please see the size list below.
The Goodyear Assurance MaxGuard SUV is now available at all Goodyear Autocare Centres across Malaysia and Goodyear Lazada Flagship Store online, with very competitive pricing in mid SUV segment.