DHL Express, the world's leading international express service provider, has today announced the addition of six electric vans in Malaysia. These vehicles will be hitting roads across the Klang Valley for last-mile deliveries. The introduction marks the company as the first in the country to transition toward a commercial electric vehicle (EV) fleet. 
The new vans will be deployed in early October, serving the Kuala Lumpur and Selangor areas. DHL will add a further 55 to bring the total number of EVs to 61 by 2023. These will be deployed to other states nationwide.
"Logistics operations efficiency, innovation and sustainability are at the forefront of our agenda," said Sean Wall, Executive Vice President, Network Operations and Aviation, DHL Express Asia Pacific. "While improving our service capabilities to exceed rapidly evolving customer demands, we remain aware of our responsibility to the environment and strive towards clean operations. Electric delivery vans represent the future of our global green network and drive our climate-neutral goals."
The fully-electric CAM EC35 has a cargo space of 4.8 m³ with a payload of more than one ton, similar to the internal combustion engine vans it is replacing. It requires eight hours to be fully charged for a travel distance up to 266 kilometers. With direct current (DC) fast charging (at up to 40 kW), the time will be reduced to 2.5 hours. An anti-braking system (ABS) and electronic brakeforce distribution (EBD) are among the standard features that enhance couriers' safety and driving experience as they complete their daily routes.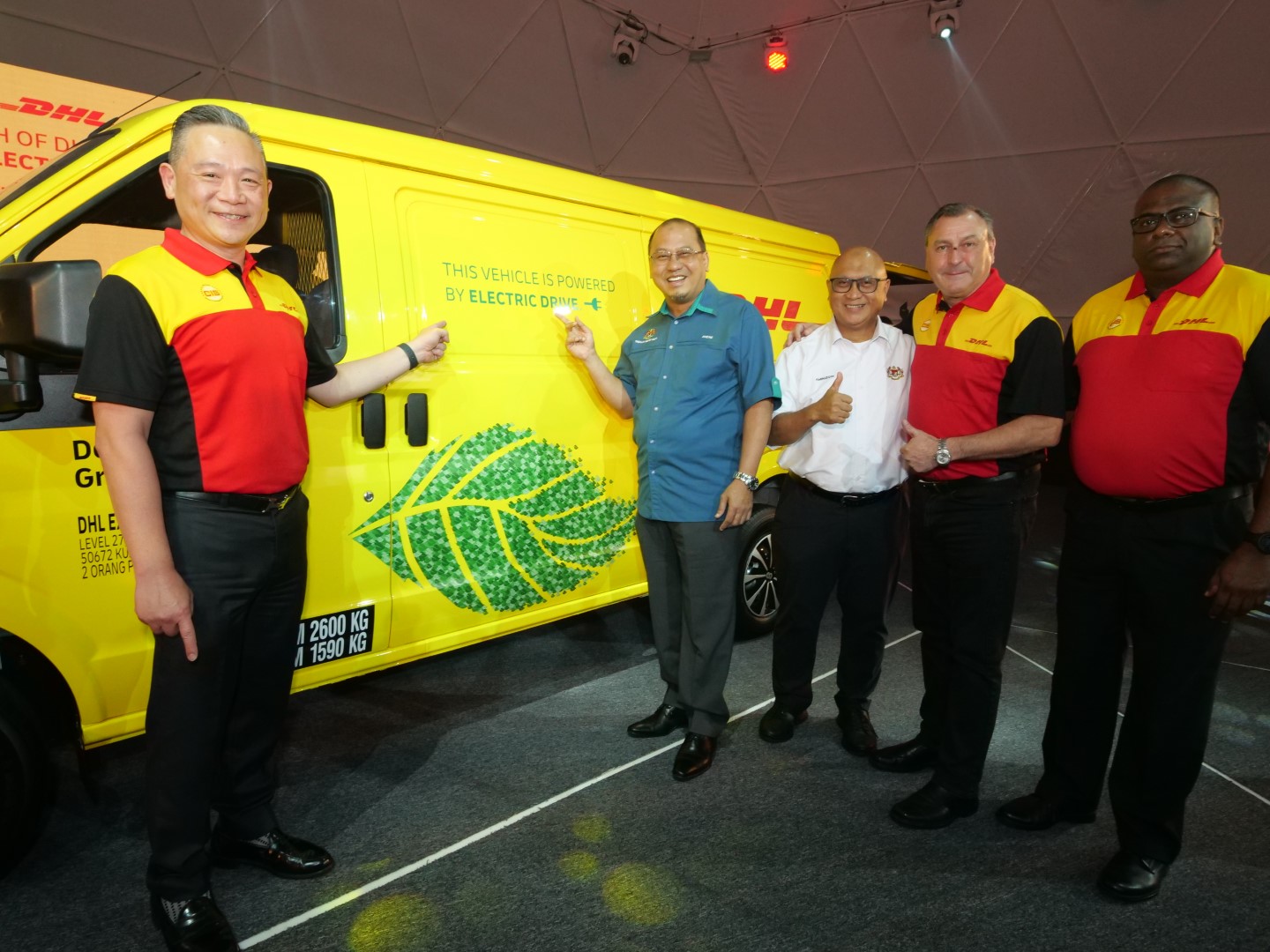 At the same time, DHL has been developing its infrastructure to support the roll-out. For example, smart charging points at the service centers are designed for scalability for additional electric vans in the coming years.
With the deployment of CAM EC35, DHL will see fuel cost savings of 48 percent over conventional vehicles and a 33 percent decrease in CO2 emissions annually.
Julian Neo, Managing Director of DHL Express Malaysia and Brunei, said, "At DHL Express, our investments always aim to improve our carbon footprint. Advancements in electric vehicle technology play a crucial role and contribute significantly to our mission of achieving net-zero emissions by 2050. This is an important milestone in our decarbonization journey and a step forward for making clean logistics a reality."
This initiative forms part of Deutsche Post DHL Group's global target to electrify 60 percent of its last-mile delivery vehicles by 2030, strengthening its portfolio dedicated to EV logistics and supporting its sustainability roadmap. DHL Express plans to have more than 1,000 electric vehicles in Asia Pacific by 2024.
The change to electric vans is also aligned with the National Automotive Policy 2020 (NAP 2020), which emphasizes the importance of energy-efficient vehicles, as Malaysia commits to reducing greenhouse gas emissions.