Category:
Safety & Compliance
Following his deserving achievement winning the first prize of the iSTREC (Innovative Solutions to Reduce Crashes between Trucks and Motorcycles) Challenge which concluded ...
READ MORE +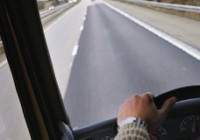 Volvo Trucks has developed new technology which dramatically can reduce the risk of accidents caused by a limited field of vision. It enables a vehicle to do a 360 degree scan ...
READ MORE +
Volvo Trucks Malaysia, the leading manufacturer of trucks, buses and construction equipment, continues to underline its commitment in safety through its participation at the ...
READ MORE +
Mohd Sukri bin Harun of Sani Express and Mohd Hisham bin Yusof from TNT Express Worldwide emerged winners at the Scania Driver Competitions 2013 held at the Sepang ...
READ MORE +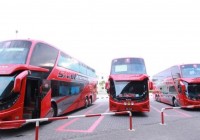 2009 will remain a year to forget for Sani United Bhd, the owner of Sani Express. One of the company's express buses was involved in a tragic crash near Ipoh that claimed 10 ...
READ MORE +
Muhammad Isa Lim, Seri Budiman Hakim bin Masduki, and Mohamad Hamizan Halim from Universiti Malaysia Sabah, and Gary Chen from Universiti Malaysia Kelantan emerged victorious ...
READ MORE +
Many trucks have some form of auxiliary brakes. For almost two decades Scania's customers have been able to appreciate just how powerful, yet smooth, effect a hydraulic ...
READ MORE +
Sea freight has always been the dominant mode of transporting goods in Asia. Although transportation by air is faster, it costs more, hence it is not a preferred choice. As ...
READ MORE +