Category:
Safety & Compliance
Honda Malaysia has announced a proactive "I'm Vaccinated" campaign to provide customers and dealer associates with added confidence and safety assurance at Honda dealerships ...
READ MORE +
With effect from 16 August 2021, the government will allow a number of economic activities and businesses to resume operations after nationwide suspension since 1 June 2021 under ...
READ MORE +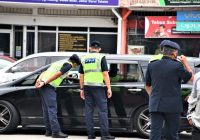 The Road Transport Department (JPJ) yesterday issued an official statement announcing that all road users must renew their permits, licenses, and road tax by the 30th of ...
READ MORE +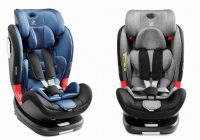 Perodua has introduced its Care Seat, a new child seat that is suitable for both infants and toddlers, giving Malaysian parents greater versatility, practicality and value. ...
READ MORE +
Honda Malaysia has announced a product recall involving additional 77,708 units of Honda vehicles to replace its fuel pump as a precautionary measure. The models affected are ...
READ MORE +
Toyota has received multiple awards at the 4th ASEAN NCAP Grand Prix Awards which took place last week for a few of its safety technologies. The brand also bagged the 'Excellent ...
READ MORE +
BMW Group Financial Services Malaysia has contributed over RM20,000 in donations to the BMW Safety 360° subsidy programme via customer contracts funded through its online ...
READ MORE +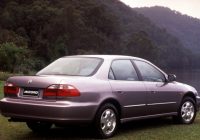 Honda Malaysia today announced a product recall involving 2,784 units of 1999 Year Model and 2000 Year Model Honda vehicles to replace the Takata driver front airbag inflator. ...
READ MORE +
For the amount of pollution we contribute towards the atmosphere, the least we can do is reduce the usage of plastic and plant some trees. Realising this, Scania, and a few of ...
READ MORE +
When someone asks us to think of a safe car, the image we have in our minds is most probably a Volvo, thanks to all of the brand's inventions and initiatives along the way, but ...
READ MORE +