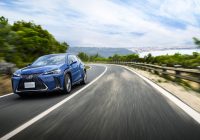 Those who have been aspiring to get their hands on a brand new Lexus now have something to be happy about, as Lexus Malaysia has announced the introduction a new customisable ...
READ MORE +
In case you didn't know, Hyundai has named its dedicated Battery Electric Vehicle (BEV) lineup brand "Ioniq", which is actually the name of the model's hybrid car that we're ...
READ MORE +
While most manufacturers are still depending keys and key fobs to unlock and operate their models, BMW took things to the next level back in 2018 when they said that owners can ...
READ MORE +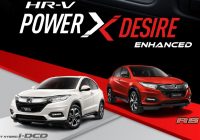 Honda Malaysia today officially introduced the enhanced 2021 HR-V with a new feature and exterior upgrades for the Hybrid variant. In addition to the Platinum White Pearl ...
READ MORE +
In addition to the new RX 300 Luxury Special Edition, Lexus Malaysia has also introduced the Lexus ES 250 Limited Edition in line with the arrival of the new year, featuring a ...
READ MORE +
Lexus Malaysia has started 2021 with a bang, and first on the list of new arrivals for the year is the Lexus RX 300 Luxury Special Edition, which is basically the RX 300 Luxury ...
READ MORE +
While Kia is in the midst of undergoing a change in distributorship in Malaysia, the brand had also gone through a transformation on a global scale – with the unveiling of a new ...
READ MORE +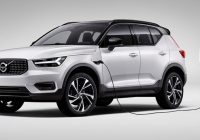 Despite the COVID-19 pandemic, lockdowns, car sales coming to a halt in many parts of the world, Volvo still managed to sell a decent number of cars in 2020. In fact, the Swedish ...
READ MORE +
When it comes to infotainment systems, it would not be an exaggeration to say that Mercedes-Benz is among the ones at the forefront with the MBUX system and the long list of ...
READ MORE +
On-demand car-sharing platform GoCar Malaysia recently announced new additions that are coming soon to its subscription programme (GoCar Subs), and other exclusive deals offering ...
READ MORE +