Isuzu Malaysia Sdn Bhd (Isuzu Malaysia) recently concluded the momentous delivery of 277 units of various models including light duty truck, medium duty truck and Prime Mover to ...
READ MORE +
BMW Motorrad Malaysia has introduced the All-New BMW R 18, entering the cruiser segment. First introduced as the Concept R 18 at the Concorso d'Eleganza Villa d'Este, the BMW ...
READ MORE +
Aston Martin Kuala Lumpur has officially introduced the DBX, the marque's first SUV, to the Malaysian market. Powered by a new version of the 4-litre, twin-turbocharged V8 ...
READ MORE +
Volkswagen Passengers Cars Malaysia (VPCM) has officially launched the new Passat R-Line. The sportier big brother of the Passat Elegance, the new Passat R-Line is priced at ...
READ MORE +
Proton announced that one of its employees was tested positive for Covid-19 on 14th October 2020. The employee who is from the Research & Development Department in Shah ...
READ MORE +
Isuzu Malaysia Sdn Bhd recently inaugurated the opening of its very first medium and heavy-duty (MHD) truck dealership in East Malaysia.  Located in Kuching, Sarawak, this new ...
READ MORE +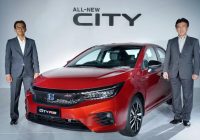 After much anticipation, Honda Malaysia today launched the all-new 5th generation Honda City. Amongst the four new variants being introduced, Malaysia is the first country in ...
READ MORE +
Isuzu Malaysia recently launched the enhanced ELF light-duty truck range that comes equipped with Isuzu Safety Plus platform featuring a combination of crucial safety system ...
READ MORE +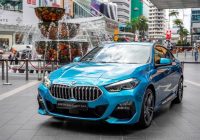 BMW Malaysia today introduced the first ever BMW 218i Gran Coupe M Sport four-door coupé at the Swiss timepiece exhibition, Time Kulture by Swiss Watch Gallery at Pavilion Kuala ...
READ MORE +
The upcoming launch of the Proton X50 has created a wave of interest amongst Malaysian car buyers, recording strong pre-launch booking numbers. However, according to Proton, ...
READ MORE +