It is time we expressed our thanks to truck drivers and logistics staff across Malaysia, who without their tireless work ethics and professionalism, families across Malaysia would ...
READ MORE +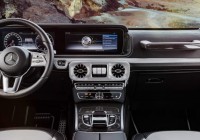 It is an off-road legend and the ultimate benchmark for so many fans of cross-country driving: the G-Class. Since 1979 more than 300,000 examples of it have allowed their owners ...
READ MORE +
The Mercedes Benz G Class or the G-Wagen (short for Geländewagen which means "cross-country vehicle") was developed with an intention of possessing unparalleled off-roading ...
READ MORE +
Imagine a situation in which you are in your 50s and you are mulling over a brand new car as a gift for yourself who will be entering retirement soon. In this ...
READ MORE +
The mighty Mercedes-Benz Unimog has delivered a huge efficiency boost for Whatley & Co by taking on the work of no fewer than three previous vehicles. The long-established ...
READ MORE +
The Environmental Protection Agency in the US has unveiled its final rules for reducing emissions from heavy-duty trucks, including semitractor-trailers, buses, and other heavy ...
READ MORE +
Digitalisation will accelerate the potential of existing solutions, as completely new avenues emerge such as the coordination and control of transport movements. Scania is ...
READ MORE +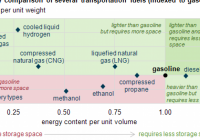 Energy density and the cost, weight, and size of onboard energy storage are important characteristics of fuels for transportation. Fuels that require large, heavy, or expensive ...
READ MORE +
Here is a Jeep that has been forgotten. Yes, this Jeep is on sale in Malaysia and has been in showrooms for some time. This Jeep is shadowed by its legendary siblings, the ...
READ MORE +
It's tough. Really tough. Driving around the plantation will be no issue for the plantation manager to do his inspection even when there is a fallen tree, a deep hole or even ...
READ MORE +