What Is The Range? With its seamless, clean design and colour highlights typical of the brand, the Mercedes-Benz EQC is a pioneer for an avant-garde electric look while ...
READ MORE +
Geely New Energy Commercial Vehicle Group (GCV) subsidiary brand Yuan Cheng Auto announced the launch and sale of the world's first M100 methanol fuel heavy truck produced at ...
READ MORE +
Hino Motors, Ltd. subsidiary, Hino Motors Sales (Malaysia) Sdn. Bhd. (HMSM), and Yamato Transport (M) Sdn. Bhd. (YTM), have created a new safe driving training program that ...
READ MORE +
Scania has introduced its latest award-winning New Truck Generation in Malaysia that has been designed and engineered to give fleet owners greater total operating economy and ...
READ MORE +
MPIRE JAC SDN BHD, a subsidiary of Mpire Auto, is the new sole distributor of JAC light commercial vehicles in Malaysia. JAC was founded in 1964 in Hefei, China. In 2017, JAC ...
READ MORE +
The world's first fully electric light-duty truck to enter series production, the FUSO eCanter represents a major advance in the battle to improve air quality in towns and cities. ...
READ MORE +
Volvo Trucks has announced a new I-Save option for the FH tractor unit, which it says offers fuel savings of up to seven per cent for long-haul operators. I-Save models feature ...
READ MORE +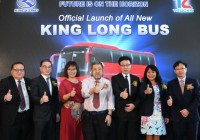 TC Truck Sales Sdn Bhd, a subsidiary of Tan Chong Motor Holdings Berhad recently launched the new King Long XMQ6120AS bus chassis by China Xiamen King Long United Automotive ...
READ MORE +
Mitsubishi Motors brings a strong focus on quality to all of its 4WD vehicles. Mitsubishi takes into consideration the size and use of each vehicle in order to implement the most ...
READ MORE +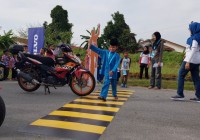 Volvo Trucks Malaysia continues to emphasise its commitment to safety through its two hallmark campaigns; "Stop Look Wave" and "See and be Seen". Aimed at road users, in ...
READ MORE +