Daihatsu (Malaysia) Sdn. Bhd. (DMSB) has launched its first ever Drivers Safety Training Program to address road safety concerns in Malaysia and encourage a culture ...
READ MORE +
Hino Motors has officially launched its new HINO 700 Series heavy-duty trucks with 16-speed Automated-Manual Transmission (AMT) technology. The long-awaited feature for this ...
READ MORE +
Time to get a Volvo this quarter as they offer an interest rate at a low 0.62%. So, why is Volvo Cars offering this great offer to Malaysians. Because of the goodwill built ...
READ MORE +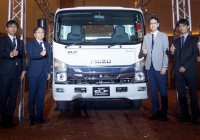 Isuzu Malaysia has just launched it latest range of light trucks targeted for inner city deliveries, light cargo transportation, small business owners and also food truck ...
READ MORE +
ZF, the world's leading supplier of automotive cameras, has developed the Dual-cam two lens camera specifically designed for the commercial truck market and to be used in ...
READ MORE +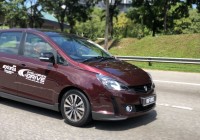 This Exora continues using a 1.6 turbocharged engine and offers for up to seven adult occupants. With 140PS at 5,000rpm and 203Nm of torque from 2,000-4,000 rpm, the 2019 Exora is ...
READ MORE +
This has just happened in Sibu Sarawak. A trailer running along Rantau Panjang 'lost' its rear axle and it went flying in the air and hit a Toyota Vios smack on the front ...
READ MORE +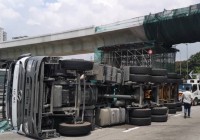 We have just received news of a truck toppling over just after the Sierramas overheard bridge in Kepong in the direction to Kepong. Traffic is crawling along the PLUS E1 highway ...
READ MORE +
The Zetros is probably not the first model that comes to mind when thinking about the Mercedes-Benz truck range in Malaysia. Flying under the radar somewhat, despite its ...
READ MORE +
Apollo Tyres has just launched its first Apollo Truck Tyre Zone (ATTZ) in Malaysia, a one stop solution centre for tyres on commercial fleets. The opening of the new centre is in ...
READ MORE +