Edaran Tan Chong Motor Sdn Bhd (ETCM) today introduced a new addition to the Navara model line-up, the Nissan Navara VL Plus, with Nissan Intelligent Mobility (NIM) technology ...
READ MORE +
Kuala Lumpur International Motor Show 2018 (KLIMS'18) will showcase the latest auto accessories and car care products who have joined the KLIMS'18 bandwagon to present their ...
READ MORE +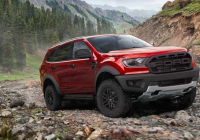 With the success of the Ranger Raptor, Ford Asia Pacific should be hard at work getting an Everest Raptor SUV in showrooms as fast as possible. Yes, think about, the most ...
READ MORE +
Scania and its partner, Finnish operator Ahola Transport, recently headed way north for platooning trials 300 kilometres above the Arctic Circle. "Norwegian winter roads ...
READ MORE +
Inspiration can come from the strangest places, or circumstances. Like having a tree fall on your head, for instance. Text BY PAUL SI Photo credit - ...
READ MORE +
We spotted this oh so rugged looking Defender at our favorite BHPetrol station in Sungei Ara and the polite owner allowed us to snap a few pictures and shared some ...
READ MORE +
Developed as a "cross country" vehicle, the Brabus 550 Adventure 4×42 is a Mercedes-Benz G-Wagon that has been tweaked and prodded to provide the driver with not only more oomph, ...
READ MORE +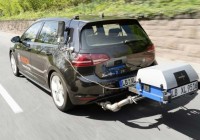 New developments from Bosch could enable vehicle manufacturers to reduce emissions of nitrogen oxides (NOx) so drastically that they already comply with future limits. Even in RDE ...
READ MORE +
Once upon a time a true workhorse that was rarely seen in urban areas, the humble FJ-40 today is much sought after by collectors just like the original Land Rover Defender. ...
READ MORE +
This classic Defender pickup 4×4 has been given a widebody kit that's riveted onto the existing panels. British tuner 'Kahn' has also installed their custom X-Lander grille, ...
READ MORE +