ZF's innovations for driveline, chassis, and steering systems have always kept in mind the intelligent interplay between the three. This is because completely new functions ...
READ MORE +
Microlise, the transport management solutions firm, is to provide pioneering technology to Tata Motors, India's largest commercial vehicles manufacturer, in a move which is ...
READ MORE +
Iveco is launching a new Stralis Efficiency Package which it said is aimed at reducing total operating costs by lowering fuel consumption and maintenance costs. Following ...
READ MORE +
Volvo Trucks is the first to launch the drivers manual for trucks in an App. The information can be found chassis-specific for every Volvo truck. The specific manual is also ...
READ MORE +
If maximising efficiency and reducing costs is an important part of managing your fleet operation, you need to know more about the lubricants you use in your fleet, writes ...
READ MORE +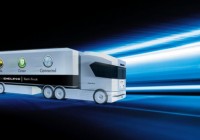 Delphi has developed a concept heavy commercial vehicle designed to meet future, more stringent emissions targets. The second-generation Tech Truck, that will be displayed at the ...
READ MORE +
BRABUS has been engaged in the development of innovative, functional and stylishly integrated business systems on wheels for more than three decades. With the world premiere ...
READ MORE +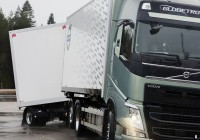 The European Transport Board, a group of decision makers from the most significant European transportation and logistics companies, announces the publication of a new industry ...
READ MORE +
Automotive manufacturers Continental have recently announced a  five inch TFT (thin film transistor) display technology for trucks and buses in the Indian market. ...
READ MORE +
Isuzu has released its new Daytime Running Lights (DRL) suitable for Isuzu truck drivers in the Australian market. According to Isuzu, experts at the recent ComVec (Commercial ...
READ MORE +