The BMW Concept Touring Coupe is more than just a Z4 Shooting Brake
BMW recently unveiled the BMW Concept Touring Coupé at the opening of the Concorso d'Eleganza Villa d'Este 2023.
The closed two-seater, which was developed for one-off production, unites a body concept steeped in tradition with the technology of a purist modern-day sports car.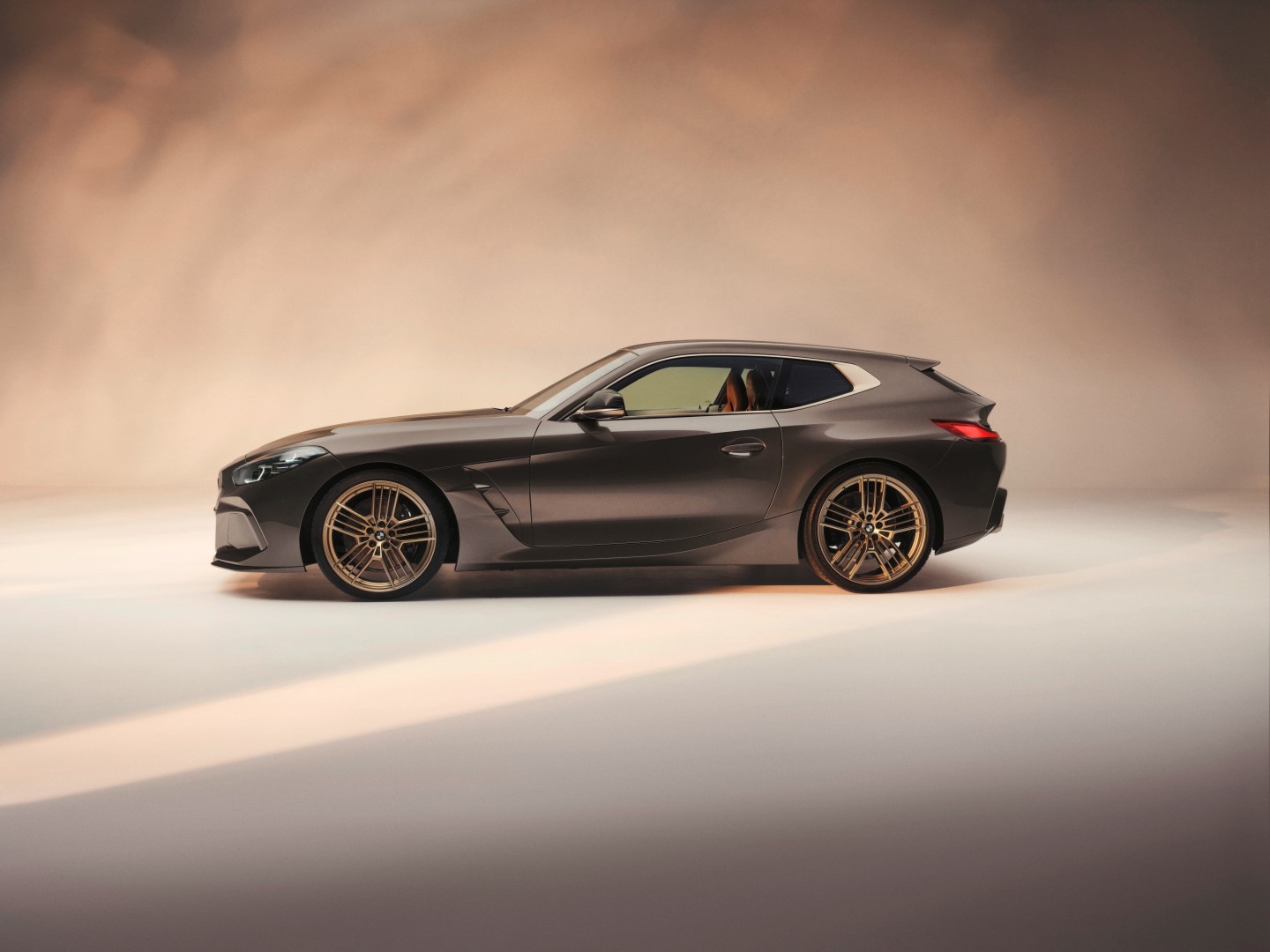 While its proportions and name are reminiscent of the BMW 328 Touring Coupé that won the Mille Miglia endurance race back in 1940, BMW Design has reimagined the traditional body shape of an elegant sports car, giving the vehicle a shooting brake concept.
In the interior, precisely crafted leather surfaces from Italian manufacturer Poltrona Frau create a luxurious ambience. The compartment behind the seats provides ample room to stow luggage for spontaneous trips; the luggage itself was also exclusively custom-made at the Schedoni leather workshop in Modena.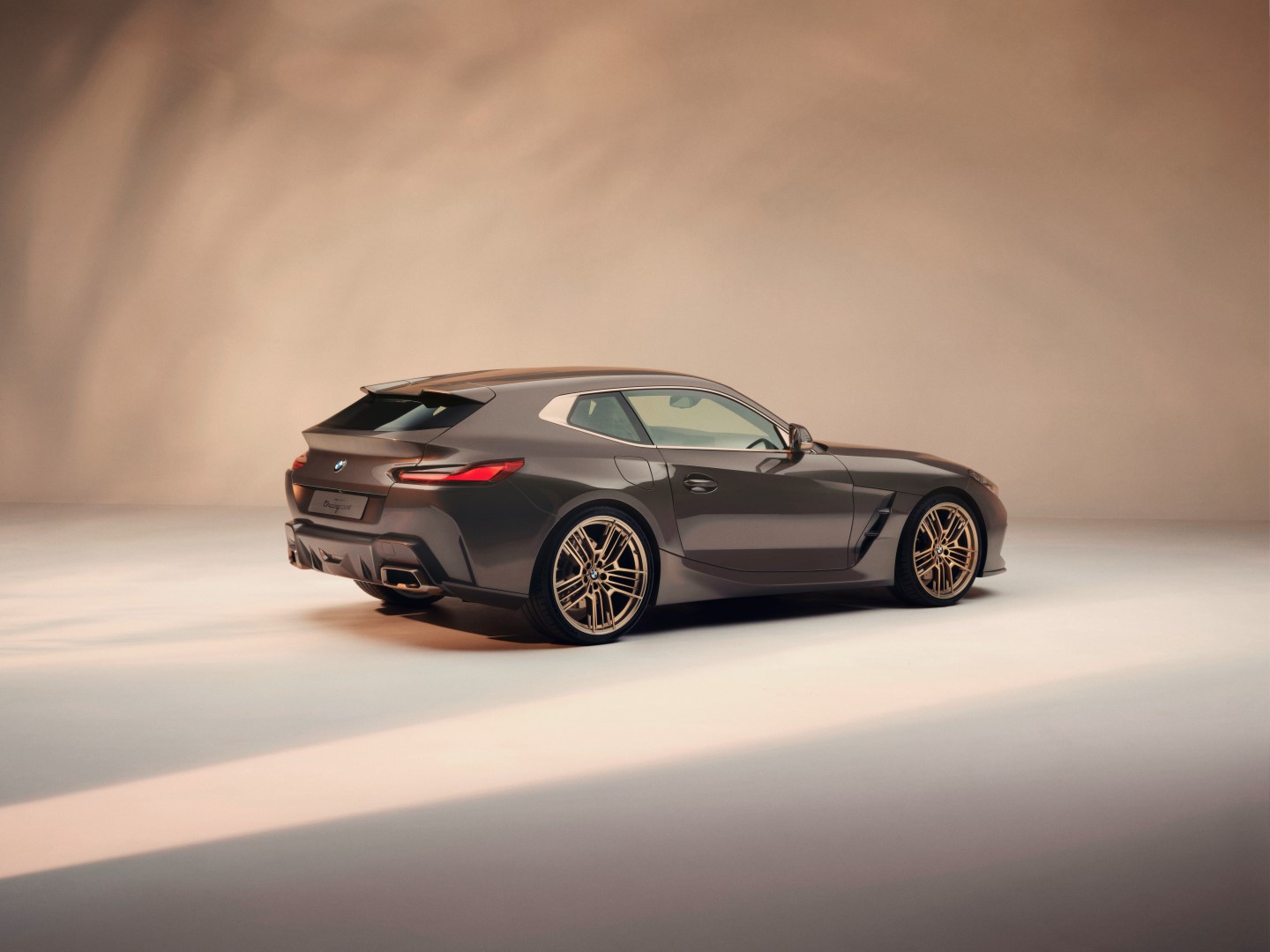 The hand-crafted, one-of-a-kind concept is also a nod to the BMW 02 Series model variants of the early 1970s, which featured "Touring" in their name to distinguish them from sedans. The styling of the signets on the rear and inside this unique vehicle was inspired by the model inscription of this historic predecessor.
Powered by the brand's hallmark six-cylinder in-line engine, the BMW-typical interpretation of the shooting-brake proportions is clearly recognisable. The long bonnet, streamlined roof contours and powerful rear section form a distinctive two-box design, while the elongated side window graphic with the Hofmeister kink and flared rear wheel arches underline its sporty elegance.
The Sparkling Lario exterior paintwork was specially created for the BMW Concept Touring Coupé. With embedded flakes of blue glass, its grey-brown hues achieve a unique impression of depth. The effect is completed by silver-bronze accents and the specially designed BMW kidney grille with longitudinal bars.
The exclusive light-alloy wheels, measuring 20 inches at the front and 21 inches at the rear axle, provide a logical continuation of these colour accents in the 20-spoke radial design.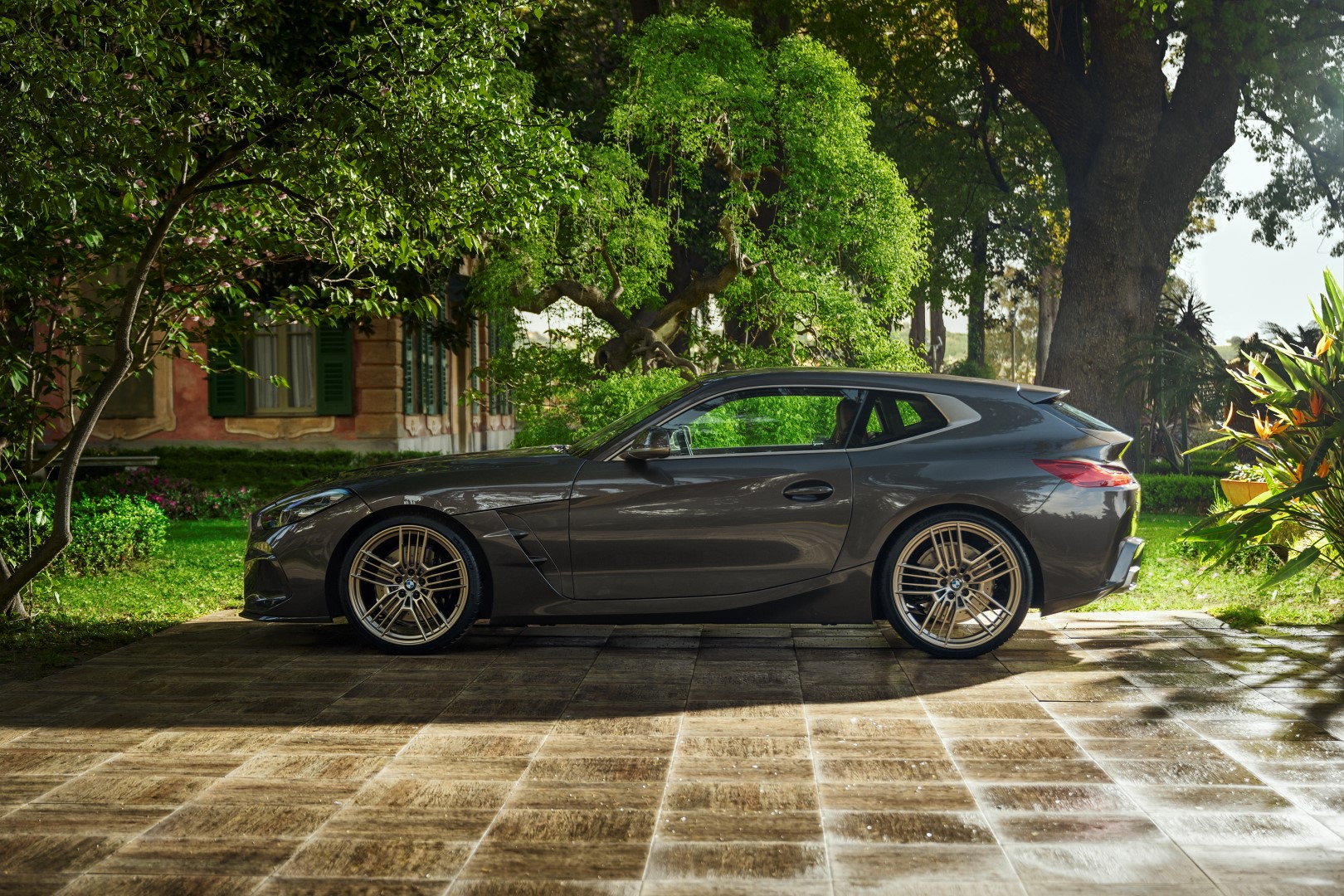 Inside, the ambience of the BMW Concept Touring Coupé is defined by the brand's usual driver orientation in the cockpit, with maximum attention to the choice of materials, colour scheme and workmanship.
The exclusive bi-colour option divides the interior horizontally into two distinct colour segments. In the upper section, a dark brown tone aids concentration while driving; in the lower section, a light saddle brown brings comfort and warmth into the interior.
High-quality workmanship and attention to detail also characterise the luggage designed exclusively for the BMW Concept Touring Coupé by the long-established Schedoni leather workshop in Modena.
Last but not least, the custom-made set consists of two large and one small weekender bags, plus a garment bag, all of which are perfectly coordinated with the vehicle.