ACO Tech, the Malaysian company that developed Proton's Android-based GKUI infotainment system, has introduced its latest offering called ATLAS (ACO Tech Local Automotive Services).
This new platform, which is based on Android-9, is expected to be featured in new Proton models manufactured in 2022, replacing the current infotainment system based on Android-8.
According to Aco Tech, the ATLAS infotainment system will come integrated with JOOX music and entertainment platform with a variety of music content.
The infotainment system will come with the SYOK online radio platform which includes all Astro Radio brands and podcasts that cover a wide range of topics in multiple languages.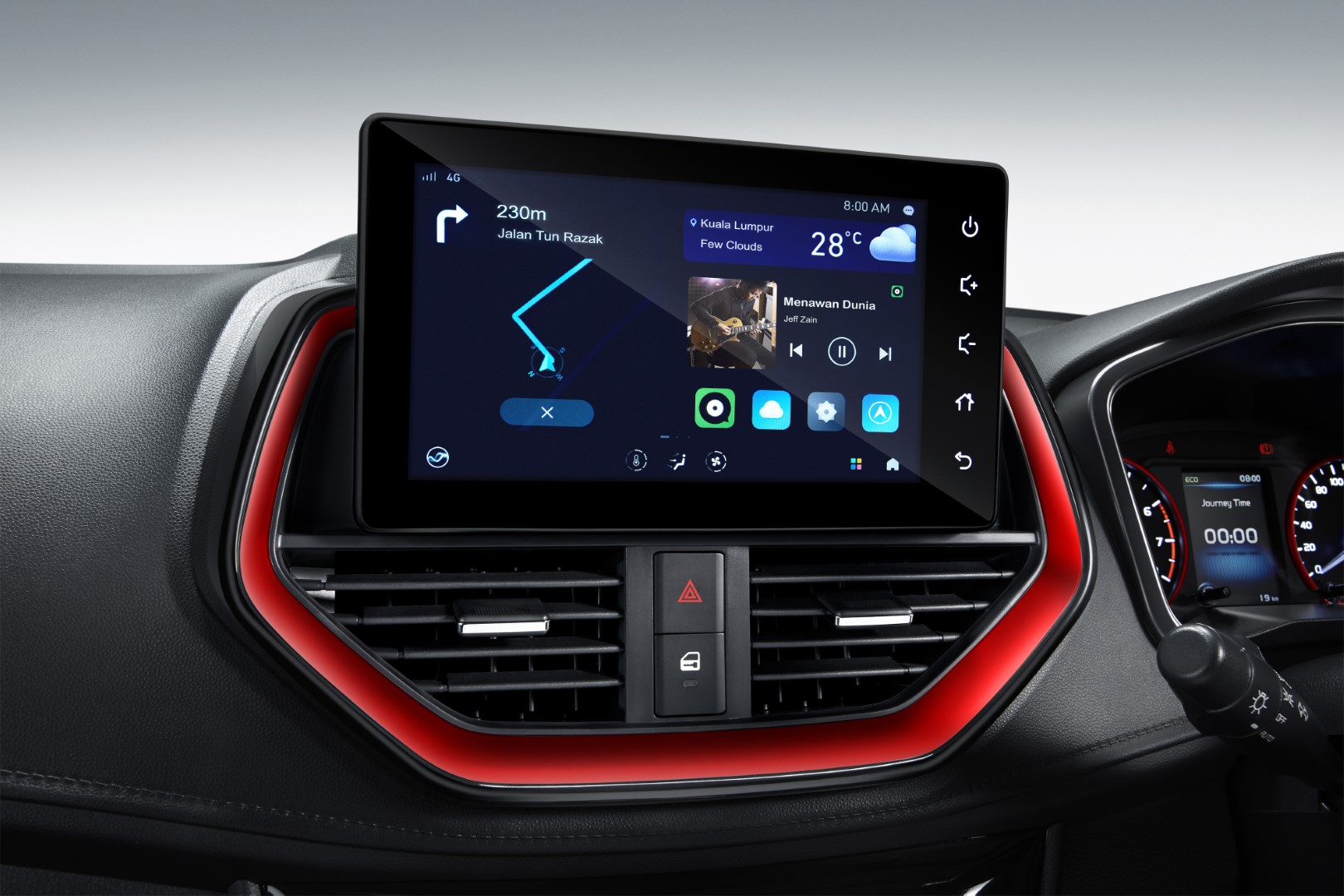 Built with an AI-powered speech solution that has the enhanced capabilities to recognize Malaysian English at varying tones and speed, ATLAS is able to handle various commands effectively, allowing the drivers to stay focus while being in control of the navigation, entertainment, communication, and in-vehicle functions.
Its intelligent notification can even alert the drivers on the occurrences of extreme weather or when a tire puncture is detected. The ATLAS voice assistant can be customsied based on the owner's preference.
ACO Tech has also ramped up its efforts to develop ATLAS Map – a native navigation system that supports real-time traffic information and safety-related features.
In addition, ATLAS will also feature ATLAS Pay – an integrated automotive payment system powered by fintech partner Fass Payment Solutions (Fasspay).
ATLAS Pay, the 1st in-car payment in Malaysia; integrates in-car technologies with ATLAS so that drivers' can pay for everyday needs without having to disembark from their cars, enhancing their overall driving experience.
In the near future, ATLAS Pay will be the payment core that introduces its "mobility-as-a-service" vehicle app ecosystem. ATLAS Pay is available in the ATLAS Auto app and subsequently integrated with the vehicle's infotainment system by the first half of 2022.
Designed as a multifaceted system, the ATLAS is complimented with a mobile app – ATLAS Auto, that connects the driver to his car and the world whenever, wherever.
Besides serving as a universal interface to the vehicle, the ATLAS Auto offers value-added features such as ATLAS Mall, ATLAS Discover, and ATLAS Vehicle which enable endless collaborative possibilities from brand partners and communities.
The ATLAS Auto is available to download from the Apple App Store, Google Play Store and Huawei AppGallery in Q4 2021.
"The ATLAS is intelligent, proactive, and humanised. The eco-system is not only integral in transforming people's relationship with their car, in-vehicle or remotely, we believe that it underpins the future of automotive user experience and paves the way for autonomous vehicle in Malaysia," said Mr. Li Pu, CEO of ACO Tech Sdn Bhd. ACO Tech has invested over RM30 million for the research, development, and deployment of ATLAS.