Triggered by days of unusually heavy downpour, Malaysia witnessed arguably its worst floods in decades last week, resulting in almost 30 deaths and 70,000 people displaced over the past few days, namely in the states of Selangor, Kuala Lumpur, Negeri Sembilan, and Pahang.
While the government and its agencies were too late to react, many Malaysians took matters into their own hands and swiftly came to the aid of those who were affected by the natural disaster.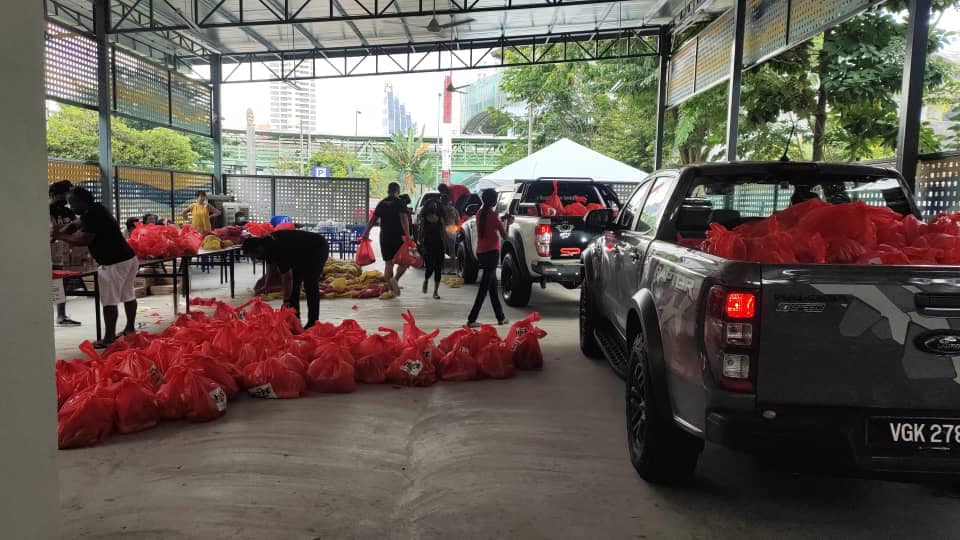 With victims stranded on the roofs of their homes and other higher grounds waiting for help to arrive, almost every Malaysian with a boat or a 4×4 started arriving at affected areas voluntarily without any invitation, and offered whatever help they could in an effort to rescue and send aid to the victims.
Every day, heroic acts involving 4×4 owners in helping the situation could be seen in social media platforms like Facebook and Instagram, as well as WhatsApp.
Yesterday, a video showing hundreds of pickup trucks making their way from Kelantan, Terengganu, and Pahang all the way to Shah Alam to help the victims in Sri Muda.
"Flash floods have become an annual affair for us who are living in the East Coast, and every time we needed help, people from other states came to our aid numerous times, so since they are in trouble now, it is about time we repaid our debts. We are all Malaysians and this is what being a Malaysian is about," said one of the members of the convoy.
Even earlier today, a video showing a young chap who owns a pickup truck got his hands on a generator, a few extension cords and mobile phone charges and headed straight to Sri Muda, Shah Alam and opened up a mobile phone-charging station for the residents there.
Although many of these pickup truck owners have been labelled as road bullies, bad drivers, inconsiderate road users and whatnot due to the bad behaviour of some of them on the road, there is no denying the fact that many of them are heroes without capes who came to the aid of fellow Malaysians without expecting anything in return.
So, Bigwheels Malaysia would like to take this opportunity to offer a big thank you to each and every 4×4, SUV, and boat owners out there who came to help the flood victims. Your heroics will surely go down in history.