Kawasaki's offering for the year 2022 continues with the introduction of the enhanced Kawasaki Versys 1000, now with a new entry-level variant which will be cheaper than the S and SE versions.
The SE model is the leader of the family featuring an enviable specification that includes a wide range of electronic rider aids and technical features as well as offering electronically damped front and rear suspension as standard.
Featuring Showa's advanced Skyhook suspension technology, the attitude of the SE is focused on the machine staying in the same relative position as the road surface undulates with the suspension action absorbing the movement via constant adjustment thanks to its super-fast reaction speed.
As range partner, the SE is complemented by an S model that continues into 2022 offering the same rider aids as the SE yet relying on a more traditional non-electronically damped suspension set up.
The list of rider aids that both machines feature is extensive including electronic cruise control, an IMU enhanced control package, traction control, power mode selection, integrated riding modes, an up/down quick shifter and an integrated ABS braking system.
From a chassis point of view, the S and SE also have full LED lighting including cornering lights, TFT meter panels with Bluetooth connectivity to the riders' smartphone via the Kawasaki Rideology App and the convenience of a large windscreen and protective hand guards.
Available with colour coded clean mount panniers plus a top case as accessory items, both the S and SE models will be available in a variety of Editions in 2022 ranging from Tourer to Grand Tourer.
Finally, completing the trio of Versys 1000 models available for the new season is a standard or "entry-level" version giving riders on a more limited budget an opportunity to discover why so many thousands of owners have such an affinity with the Versys concept.

Offering the same base specification as both S and SE models in terms of the engine and chassis, the base Versys will come without cornering lights, TFT meter panel, integrated riding modes, and the electronically damped suspension.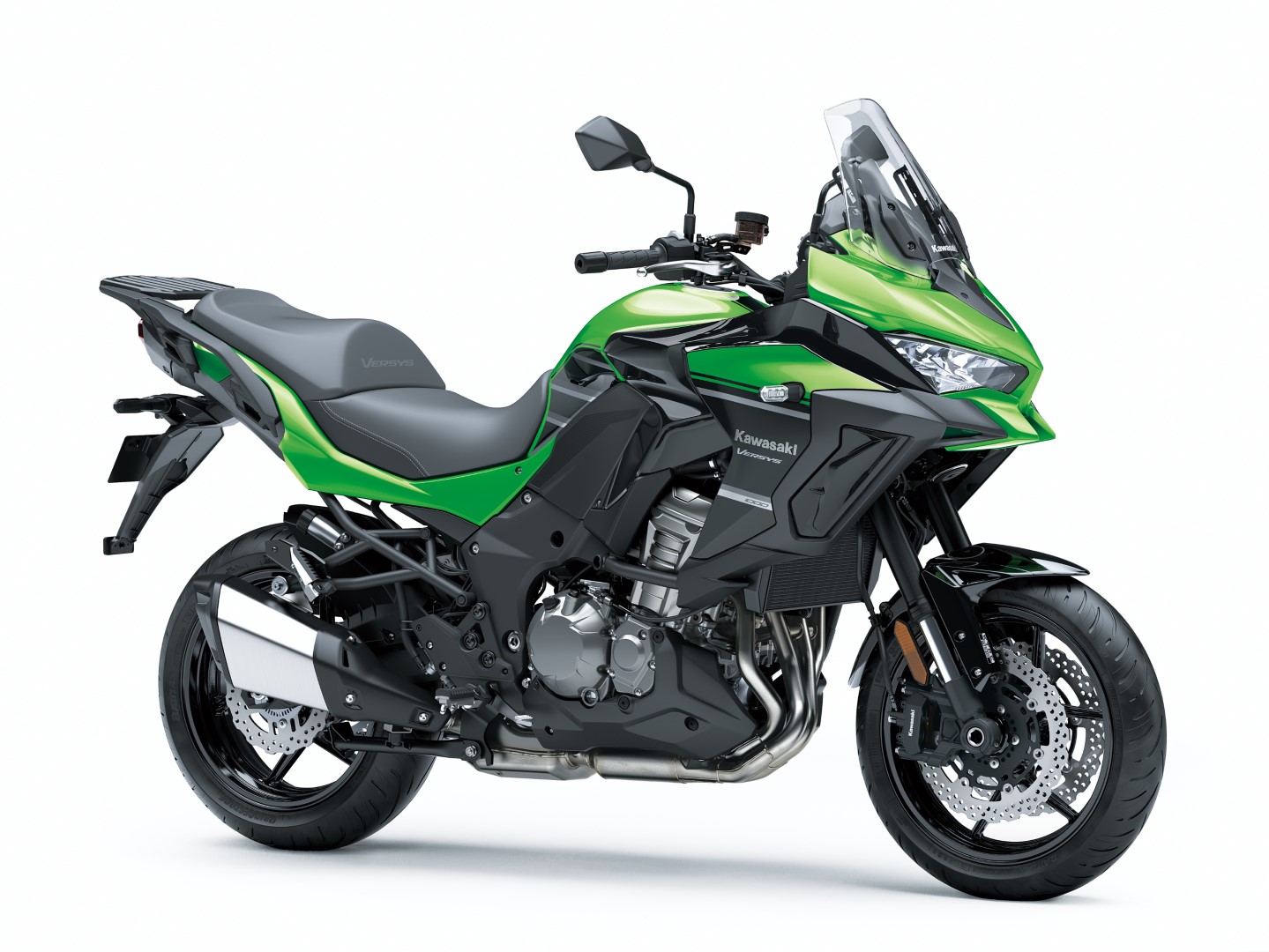 The standard machine does however offer the accessory option to add an up/down quick shifter, large windscreen, heated grips and hand guards plus the accessory pannier and top case luggage options common to the other machines in the 2022 Versys 1000 range.