Category:
Safety & Compliance
Hino Motors, Ltd. subsidiary, Hino Motors Sales (Malaysia) Sdn. Bhd. (HMSM), and Yamato Transport (M) Sdn. Bhd. (YTM), have created a new safe driving training program that ...
READ MORE +
Mitsubishi Motors brings a strong focus on quality to all of its 4WD vehicles. Mitsubishi takes into consideration the size and use of each vehicle in order to implement the most ...
READ MORE +
Volvo Trucks Malaysia continues to emphasise its commitment to safety through its two hallmark campaigns; "Stop Look Wave" and "See and be Seen". Aimed at road users, in ...
READ MORE +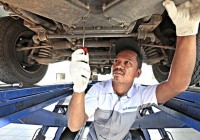 In an endeavour to continuously provide best customer experience for its commercial vehicles range, Tata Motors today announced the commencement of the third edition of its Global ...
READ MORE +
This is a question that is easily answered by 4×4 enthusiasts and product planners working for car manufacturers who sell SUV's, pickup trucks and some interesting all wheel ...
READ MORE +
Aquaplaning happens when the tires of your vehicle begin to ride on top of standing water instead of the surface of the road. Contrary to most drivers' beliefs, aquaplaning ...
READ MORE +
This new Mini was on fire along Jalan Kayu in Singapore recently and many were wondering why it was on fire when there was no accident. So why does a modern car suddenly ...
READ MORE +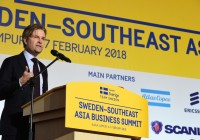 On the 6th and 7th of February 2018, Scania shared how they lead the shift towards sustainable transportation at the recent Sweden-Southeast Asia Business Summit (SSEABS) held in ...
READ MORE +
The Problem: In almost 3,000 Ranger vehicles from the 2006 model year, the airbag inflators pose a higher risk of rupturing during a crash. These airbag inflators are from Takata, ...
READ MORE +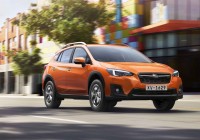 Most of the TOP SAFETY PICK+ awards go to two manufacturers: Hyundai Motor Co. which owns the Hyundai, Kia and Genesis brands, has six models earning the award, and Subaru has ...
READ MORE +