ZF, the world's leading supplier of automotive cameras, has developed the Dual-cam two lens camera specifically designed for the commercial truck market and to be used in ...
READ MORE +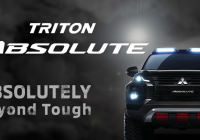 When Mitsubishi Motors first showed this Triton Absolute at the 2019 Bangkok International Motor Show in March this year, there were rumours circulating the internet that ...
READ MORE +
It is locally emission-free and almost silent. It combines the tried and tested platform of the Mercedes-Benz urban bus with new technological solutions. The fully electric ...
READ MORE +
Volvo Buses and Famco Al Futtaim Auto & Machinery Co (Famco) have been selected supplier of 373 city buses to Dubai Roads and Transport Authority (RTA). This is Volvo's ...
READ MORE +
Welcome to the NXT future! Scania's new battery electric self-driving urban concept vehicle is designed with the flexibility to shift from ferrying commuters to and from work in ...
READ MORE +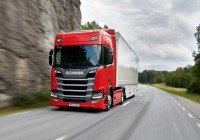 The Ministry of Transport Malaysia has just put in effect a ban on all heavy vehicles from using the PLUS highway which connects north to south Malaysia. This is really good news ...
READ MORE +
Are you driving a van, pickup truck or SUV? Need a peace of mind when you are outstation? Don't want to pay too much for the service? Looking for a replacement to your ...
READ MORE +
World-famous fine art photographer David Yarrow has teamed up with Land Rover in support of Tusk to raise awareness of declining lion numbers in Africa by capturing a set of ...
READ MORE +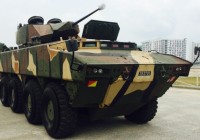 The hottest news in the Malaysian automotive circle this past few days has been the arrest of a high ranking DRB-Hicom Berhad executive on corruption charges. Why is this news ...
READ MORE +
Isuzu Malaysia recently held a handover ceremony at the Glenmarie Golf & Country Club to officially mark the successful delivery of 61 new units of their light duty trucks, ...
READ MORE +