Renault Trucks has been awarded a Gold rating for its commitment to Corporate Social Responsibility by Ecovadis, an independent CSR assessment platform. Renault Trucks is now ...
READ MORE +
Nissan and Renault both have 1.55% stake each on Daimler, while the Mercedes-Benz owns 3.1% of both brands. Nissan's luxury division, Infiniti, has began producing QX50 at a ...
READ MORE +
The Audi Q8 combines the best of two worlds – the elegance of a four-door luxury coupe and the convenient versatility of a large SUV. The generously dimensioned interior with ...
READ MORE +
Scania (Malaysia) Sdn. Bhd. has officially launched its upgraded Port Klang branch that will serve to strengthen sales and services for its customers within the region. ...
READ MORE +
Geely Auto Group announced that the total sales volume of the Group (including the sales volume of LYNK & CO-branded vehicles sold by the Group's 50%-owned joint venture) ...
READ MORE +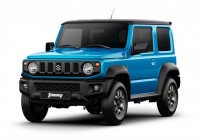 Ever since the first Jimny made its debut in April 1970, it has been a masterpiece of Suzuki's 4WD technology. It is the one and only authentic off-roader that is small and ...
READ MORE +
It emits zero local emissions and runs almost silently. It combines the thousandfold proven platform of the world's best-selling city bus with new technological solutions. ...
READ MORE +
Mercedes-Benz has made a commitment to offering a full range of electric commercial vehicles from minivans to semi-trucks. Starting with the smallest segment, Mercedes ...
READ MORE +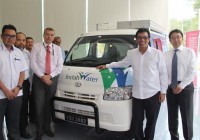 Daihatsu (Malaysia) Sdn. Bhd. (DMSB) officially handed over 36 fleet units of Gran Max Panel Van to Indah Water Konsortium Sdn. Bhd. (IWK) today. This marks the second fleet ...
READ MORE +
MAN Truck & Bus has won all three lots of the current tender from Deutsche Bahn. The order includes up to 1,000 city and intercity buses in four years. The coming years ...
READ MORE +